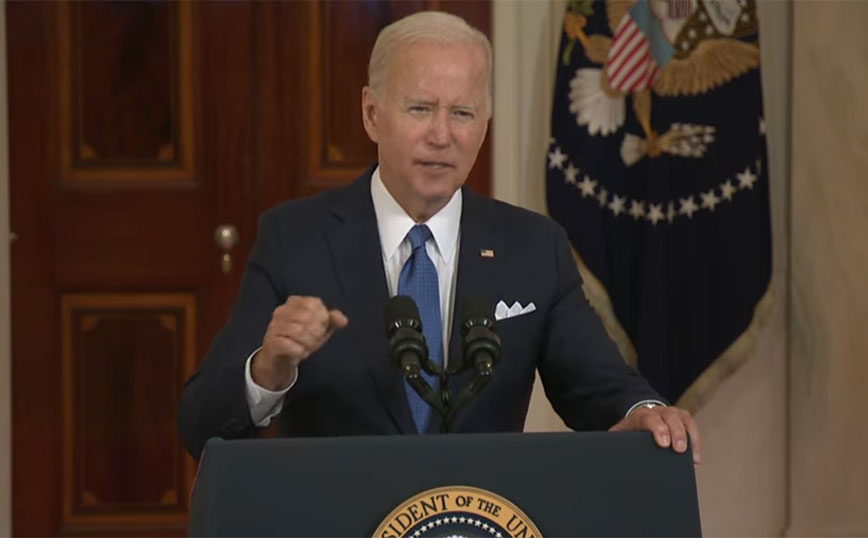 Respect for the US President in the Supreme Court despite the "extreme" decision on abortions and his belief that there is no need to expand his composition is expressed by White House spokeswoman Karin Jean-Pierre.
THE Joe Biden considers taking unilateral measures to counter "Extreme" decision of the Supreme Court that overturned the historic Roe v Wade decision to legalize the right to abortion. The solutions she is seeking include unilateral executive orders, the spokeswoman said during an Air Force One flight that transported the US president to Bavaria, where the G7 summit will be held tomorrow.
"The only way is for Congress to act"
Speaking to reporters, the spokeswoman did not give any timetable for the issuance of these decrees and downplayed their importance. "Nothing can close the hole left by this decision; the only way is for action to be taken by Congress," he said.
Jean-Pierre clarified that the term "extreme" used by the American president referred to the decision itself, clarifying that he does not question the legitimacy of the court, which he respects.
"In relation to the expansion of the composition of the court, it is something with which the president does not agree. "It's not something he wants to do," she said.
A panel of experts set up by Joe Biden reached a stalemate last December over whether to submit a proposal to reform the structure of the Supreme Court, including expanding its composition.
Karin Jean-Pierre did not comment on other reform proposals of the commission, such as the imposition of a time limit on the term of office of members of the Supreme Court.
The spokeswoman also said she expects new state restrictions on the movement of women seeking abortion outside the state in which they reside.
Source: News Beast