US President Joe Biden made strong statements about the existence of threats to democracy in the United States, in a speech this Thursday (28). The criticism centered on his potential rival in the 2024 elections, Donald Trump, and, therefore, he asked that voters prioritize the health of institutions.
"There is something dangerous happening in America right now," Biden said in a speech in Arizona, where he also honored his friend, the late Republican senator John McCain. "There is an extremist movement that does not share the basic beliefs of our democracy: the MAGA movement [Make America Great Again, que significa Faça a América Boa De Novo]".
"There is no doubt that today's Republican Party is driven and intimidated by MAGA Republican extremists," he said, using the acronym for Trump's political movement. "His extreme agenda, if carried out, would fundamentally alter the institutions of American democracy as we know it."
The message was Biden's strongest attempt to denounce Trump's undemocratic behavior since the former president was criminally charged for his attempts to subvert the results of the 2020 election.
The message was a kind of sample of the campaign's message for his re-election, focusing on Trump's own words and actions as threats to democracy. Biden said his predecessor was not guided by the Constitution or decency, but by "revenge and evil."
As the former president's accusations and arrests piled up over the summer, Biden remained silent about his predecessor, wary of intervening in Justice Department affairs.
His most substantive comment on Trump's numerous legal issues was a sarcastic remark about his mugshot in the Fulton County, Georgia, case.
But with Trump's lead in the Republican primaries remaining unchanged – and with Biden's low approval rating – the president has begun to intensify his attacks on his most likely rival in 2024, considering him a danger to democracy.
Thursday's speech served as a sign that the days of trying to keep Trump at bay are long gone.
"Trump says the Constitution gave him the right to do whatever he wants as president," Biden said, referring to his most likely Republican opponent by name. "I've never heard presidents say that even jokingly."
He alluded to Trump's recent suggestion that General Mark Milley, chairman of the Joint Chiefs of Staff [órgão militar compostos pelos chefes das forças armadas dos EUA]could be executed, and said the Republican silence on the comment was "deafening."
Preventing the erosion of democratic institutions and values ​​was key to Biden's decision to run for president in 2020, but it will again be key to his re-election campaign, officials said, as he seeks to energize voters and donors who would otherwise In any case, they seemed indifferent to a rematch between the two.
"We should all remember: democracies don't just die at the end of a rifle. They can die when people are silent, when they can't stand up," Biden said.
Biden's top advisers have mulled the timing and location of Thursday's speech for weeks. Previously, Biden sought to take advantage of the symbolic settings of Independence Hall and Gettysburg to issue warnings about the situation of American democracy.
The advisers looked at similar sites tied to American history on the East Coast before settling on Tempe, Arizona, in part as a way to honor the late Republican Sen. John McCain, whom Biden was friends with for decades and referred to as a "brother." .
Biden also announced funding to build the McCain Library, named after his longtime friend.
Arizona was a center of Trump's efforts to overturn the 2020 election results and a state where voters rejected candidates who denied the results two years later. This effort had great importance in the president's message.
"I believe in free and fair elections and the peaceful transfer of power. I believe there is no place in America – none, none, none – for political violence," Biden said.
Biden's advisers also chose the day after the second Republican primary debate, hoping to insert Biden into a news cycle dominated by the Republican contest.
Trump skipped the debate [novamente, já havia feito isso no primeiro debate] and gives a speech in Michigan, trying reduce support for Biden among unionized workers.
See also: Biden announces US$500 million for the Amazon Fund
The speech came at a time of political uncertainty for Biden, as he faces lingering questions about his age, disapproval of his job performance and an accusation against his son, Hunter. House Republicans held their first hearing in the Biden impeachment inquiry on Thursday.
Many senior Democrats believe that once voters start looking at the 2024 election as a contest between Biden and Trump, the stakes will be clearer and the current president's standing will improve.
At one point during his speech, Biden was interrupted by climate activists as he urged the audience to "put partisanship aside, put country first." One protester stood up and called on Biden to take further action to address fossil fuels.
"I'll tell you what, if you shut up, I'll meet with you immediately after this," Biden said, before resuming his remarks. "Democracy is never easy – as we have just demonstrated", he joked.
Biden's top donors, many of whom have been hoping for sharper attacks on Trump in this early phase of the campaign, were briefed on plans for Thursday's speech by Biden's senior advisers during a fundraising event in Chicago earlier Of this month.
Biden began delivering his speech to donors behind closed doors last week.
In those comments, Biden debuted new warnings about his predecessor's potential return to the White House, testing the material off-camera as he and his team prepared for Thursday's speech.
"Let there be no doubt: Donald Trump and his MAGA Republicans are determined to destroy American democracy. And I will always defend, protect and fight for our democracy. That's why I'm running," he said at a Broadway theater last week.
Two days later, he expanded his warnings to a group of lawyers — and said he was confident he could defeat Trump a second time.
"Now I'm running again. Why? Guess what. I think it will probably be the same guy, and I can probably beat him again," he said.
Defending democracy is an issue that Biden's allies believe continues to resonate deeply with voters, nearly three years after the 2020 election. The video announcing his bid for re-election began with footage of the January 6, 2021 attack on the U.S. Capitol. USA.
In the run-up to the 2022 elections, Biden delivered a message in front of Philadelphia's Independence Hall, warning about the "MAGA forces" who "tried everything last time to nullify the votes of 81 million people."
Before the speech, Biden brought together his communications team with a group of academics and historians – including Pulitzer Prize-winning author Jon Meacham, who helped write his most prominent speeches – to reflect on the Union's fragile situation and compile ideas.
The White House remains in contact with several of these historians to continue generating ideas, officials said.
Democrats say the message worked. The administration and national Democrats touted the 2022 election results and the fact that the so-called red wave never materialized as many predicted, as proof that the president's focus on issues like defending democracy has worked.
Biden's comments on Thursday were considered by the White House to be the president's fourth major speech on the topic of democracy – Biden spoke on the subject last year to mark the one-year anniversary of the January 6 insurrection, as well as days before of the 2022 elections.
See also: Biden joins strikers in the United States
By also honoring McCain during his speech, Biden hoped to recall an era of bipartisanship in Washington that has disappeared in recent years. The comparison is amplified given the current battle over government funding, which appears set to result in a government shutdown by the end of the week.
He was joined at the speech by McCain's widow Cindy, other members of the McCain family and Democratic Governor Katie Hobbs.
However, one of the state's senators, Kyrsten Sinema – who was a Democrat until leaving the party last year to become independent – ​​said Biden should take advantage of his visit to Arizona to observe the situation at the southern border.
"It's past time for President Biden to see the border crisis firsthand and for the administration to do its job, secure the border and keep Arizona safe. While he is in Arizona, I urge him to visit the border to truly understand how our communities bear the burden of his administration's failure to resolve this crisis," he said in a statement.
McCain's death was deeply personal and painful for Biden for a number of reasons, including the fact that McCain was diagnosed with the same cancer that took the life of Biden's son, Beau.
After laying a wreath near the site where McCain's plane was shot down in Hanoi this month, Biden said he missed his former colleague in the Senate. "He was a good friend," Biden said.
In his eulogy for McCain in the summer of 2018, Biden described his friend as having "lived by a different code – an old, antiquated code where honor, courage, integrity and duty were alive."
Source: CNN Brasil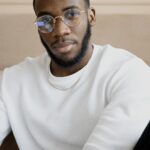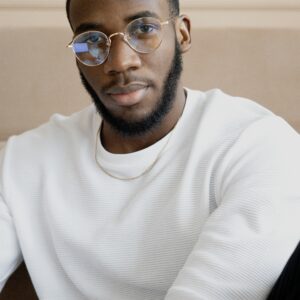 Bruce Belcher is a seasoned author with over 5 years of experience in world news. He writes for online news websites and provides in-depth analysis on the world stock market. Bruce is known for his insightful perspectives and commitment to keeping the public informed.