Bitcoin (BTC) movement volumes on centralized crypto exchanges increased amid profit taking and reached a 10-month high.
This week, the crypto market has taken a breather after recent tumultuous moves, with Bitcoin (BTC) settling into a tight range. However, a number of on-chain metrics continue to signal that the recovery is ongoing and the bears are losing their grip.
Profit taking on BTC
Glassnode analysts also presented their latest weekly on-chainstudy market. According to the statistics they collected, last week the net inflow of coins to the exchanges increased by about 4180 BTC. This was the highest net gain since the collapse of LUNA in May 2022, they stress.
According to Glassnode, such dynamics was the response of investors to the recent sharp increase in prices in recent weeks. It suggests that market participants have become more active in bringing coins to exchanges to fix profits. Previously, such a surge in net BTC inflows to trading platforms has always accompanied significant periods of volatility in the market, they add.
As you can see from the graph, for most of this year, the indicator remained in the green zone of net inflow. Previously, this period was preceded by a massive outflow of funds from centralized exchanges (CEX) amid a crisis in investor confidence in this segment after the resonant bankruptcy of FTX in the 4th quarter of 2022.
Who sets the coins in motion
As Glassnode further noted, 92.5% of this intra-week net movement of coins to exchanges was generated by short-term hodlers that accumulated BTC around cyclical lows. At the same time, 65% of their coins were in the profit zone.
Meanwhile, long-term investors accounted for only about 7.5% of the total inflow of deposits to exchanges. At the same time, about 80% of their BTC were in profit. This was the highest increase since mid-2021.
Last week, the market indeed took profits the most actively since May 2022. On March 23, the BTC rate updated the maximum of the current year by $28,792, but then retreated from it.
However, Glassnode notes that, overall, the scale of realized gains still remains well below typical bull market levels. It seems that the market has come out of a frankly bearish zone, but has not yet entered a bullish phase.
The majority of BTC coins on the network remain dormant, suggesting that investors remain confident in the prevailing uptrend, the experts write.
"This reinforces our observations from a week earlier that the market has switched to a more neutral mode and the situation on it resembles a more transitional market structure," Glassnode concludes. However, they warn, new declines should still be guarded against in such a transitional phase.
Source: Cryptocurrency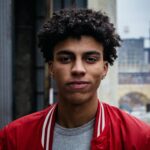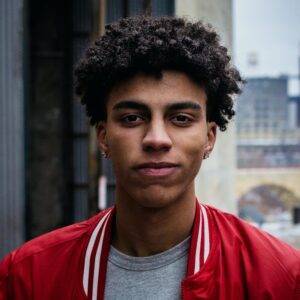 I am an experienced journalist and writer with a career in the news industry. My focus is on covering Top News stories for World Stock Market, where I provide comprehensive analysis and commentary on markets around the world. I have expertise in writing both long-form articles and shorter pieces that deliver timely, relevant updates to readers.