Translation of Benjamin Powers' article for Coindesk.
At the end of 2020, cryptocurrency exchange Bittrex announced the delisting of three so-called "anonymous coins": Zcash (ZEC), Monero (XMR) and Dash (DASH). The delisting took place on January 15th.
It was assumed that the delisting was related to the requirements of regulators to comply with the rule of "Know Your Customer" and programs to combat money laundering (KYC / AML). However, Bittrex did not name the reasons for the delisting and left unanswered questions from users and privacy advocates.
"If privacy is voluntary, like in Dash or Zcash, then the difference between these assets and Bitcoin or Ether often just boils down to 'marketing,'" Ruben Yap of the Firo anonymous coin project told Coindesk. "However, in some cases – even if the coins did not have any advanced privacy features – they were still removed from exchanges. This confirms the claim that many of these delisting were a formality. "
Notably, at the time of writing, Bittrex continues to support other "anonymous coins" such as Firo, Verge and Horizen.
In response to Bittrex's decision, the Electric Coin Company (ECC), developer of Zcash, published a post criticizing the delisting of the cryptocurrency.
"Despite all the speculation on Twitter, there is no regulatory basis for delisting Zcash," the company said in a statement. "Legal firm Perkins Coie recently published a document that outlines how regulated entities can comply with regulations and support cryptocurrencies with increased privacy."
Perkins Coie declined to comment on the Coindesk article.
In the absence of specific requirements that Bittrex could refer to, it seems that delisting is a decision of the exchange itself, and not a reaction to potential "regulatory pressure".
In response to Bittrex's decision, Jesse Powell, CEO and co-founder of the Kraken crypto exchange wrote в Twitter:
"I haven't heard anything from the regulators. I can assume that it has something to do with the specifics of their business. "
Justin Ehrenhofer, developer of Monero, previously noted that the most common reason for delisting is to reduce the risk of pressure from regulators and banks.
"Most jurisdictions do not impose strict bans on these anonymous cryptocurrencies, but they may require the use of more advanced AML programs," he said.
"Reducing regulatory risk" is the reason ShapeShift used to delist Zcash, Monero and Dash last year.
"We have removed anonymous coins due to regulation," Veronica McGregor, chief attorney at ShapeShift, told Coindesk. "At least at the moment we are not working with these coins. XMR, DASH and ZEC were delisted with one goal – to reduce the company's regulatory risks. "
Dash Core Group CFO Glenn Austin said the delisting boils down to an "educational issue" and their cryptocurrency is not an anonymous coin. Then he announced that the Dash team was in talks with ShapeShift about the delisting of the coin. ShapeShift later re-added support for Dash.
ShapeShift did not answer the question of why the decision was made to re-list Dash.
"There are no regulations in the United States that require a coin to be delisted because it protects user privacy," said Zuko Wilcox, CEO of Electric Coin Company.
The ECC blog post also states that the well-known US exchanges Coinbase and Gemini support Zcash. In September 2020, Gemini became the first regulated exchange in the US to add support for withdrawals to "secure" Zcash addresses.
ECC then asked if Bittrex's decision was due to the NYDFS rejecting the exchange's application for a virtual currency license due to Bittrex's "weak BSA / AML / OFAC compliance programs." Coinbase and Gemini received such licenses, which support anonymous coins.
"ShapeShift and Bittrex did not tell us why they delisted Zcash," Wilcox said.
"Coinbase and Gemini continue to work with us to further expand Zcash adoption."
Bittrex declined to comment on the reasons for the delisting and did not respond when asked if it was related to the NYDFS conclusion.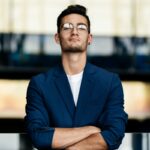 Donald-43Westbrook, a distinguished contributor at worldstockmarket, is celebrated for his exceptional prowess in article writing. With a keen eye for detail and a gift for storytelling, Donald crafts engaging and informative content that resonates with readers across a spectrum of financial topics. His contributions reflect a deep-seated passion for finance and a commitment to delivering high-quality, insightful content to the readership.