The story has everything of a novel plot: the former mistress of the former King of Spain Juan Carlos claimed on Friday, January 15, 2021 in a trial, that she was threatened in 2012 by the former leader of the intelligence services which, in her view, acted on the orders of the sovereign. The explosive testimony of German businesswoman Corinna Larsen came during the trial of sulphurous Commissioner José Manuel Villarejo, who has been in prison since 2017 and is known in Spain for unknowingly recording many political figures.
Addressing the court via video conference from London, Corinna Larsen, also known as her ex-husband zu Sayn-Wittgenstein, claimed to have been directly threatened by General Felix Sanz Roldan, head of Spain's intelligence service between 2009 and 2019. According to her, the order came from the king himself, Juan Carlos, of whom she was the mistress until 2012, two years before her abdication.
Sensitive documents
Corinna Larsen claims to have been in possession of sensitive documents relating to "financial affairs" of the king and the royal household, on which the security services wanted to get their hands. General Sanz Roldan then contacted her several times to tell her that she would not be safe until she handed over the documents, going so far as to threaten her and her children, during a met at the Connaught Hotel, London on May 5, 2012, according to his testimony.
"The general gave me conditions, instructions, recommendations that I had to follow. And he told me that if I did not follow them, he could not guarantee my physical integrity nor that of my children ", she explained in court, adding that these words had" terrified "her. The meeting had been organized, according to her, "on the express will" of the king, who went into exile in August in the United Arab Emirates after multiple revelations on the alleged detention of an opaque fortune abroad.
I never threatened a woman or a child Felix Sanz Roldan
Corinna Larsen says she then flew to Switzerland and claims to have found in her apartment in the Alps a book on the death of Lady Diana in a car accident in 1997 in a tunnel in Paris. A few hours later, an anonymous call in Spanish explained to her that there were "a lot of tunnels between Nice and Monaco", a city where she has lived since 2008. "It's a lie. I have never threatened a woman or a child ", replied Felix Sanz Roldan in court.
Corinna Larsen spoke about these threats to José Manuel Villarejo in 2015, in a conversation the police officer had unknowingly recorded before mentioning that recording in 2017 in an interview. Which he deserves to be prosecuted for perjury and defamation.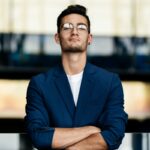 Donald-43Westbrook, a distinguished contributor at worldstockmarket, is celebrated for his exceptional prowess in article writing. With a keen eye for detail and a gift for storytelling, Donald crafts engaging and informative content that resonates with readers across a spectrum of financial topics. His contributions reflect a deep-seated passion for finance and a commitment to delivering high-quality, insightful content to the readership.