Updated booster vaccines are reducing a person's risk of getting sick from Covid-19 by about half, even against infections caused by the rapidly spreading XBB.1.5 subvariant in the United States.
The studies, conducted by researchers at the US Centers for Disease Control and Prevention (CDC), are one of the first analyzes of how bivalent boosters continued to work in the real world as the virus evolved. Data shows that boosters continue to offer substantial protection against variants currently in circulation.
The near real-time data was collected by the Greater Community Access to Testing program, which administers Covid-19 testing through pharmacies across the US. The project included results for adults who were tested at participating pharmacies from December 1, 2022 to January 13, 2023.
Of the nearly 30,000 test results included in the analysis, more than 13,000 (47%) were positive for Covid-19. More people who tested negative received an updated bivalent booster compared to those who tested positive.
Study results show that refreshed boosters are most effective for younger adults.
For adults aged 18 to 49 years, boosters reduced the odds of getting a symptomatic infection caused by subvariant BA.5 by 52% and reduced the odds of getting an infection caused by XBB or XBB.1.5 by 49%.
For adults aged 50 to 64, the new boosters reduced the odds of becoming ill with Covid-19 by 43% for BA.5 and 40% for XBB subvariants. For those aged 65 years and older, boosters reduced the odds of an infection with symptoms by 37% and 43% for BA.5 and XBB subvariants, respectively.
The study authors saw little evidence of decreased effectiveness two to three months after people received their vaccines.
The study authors said these are just estimates of how well vaccines are protecting people against an infection that causes symptoms like a cough or fever. They are probably working even better against more serious outcomes like hospitalization and death.
"What we know from past experience is that, in general, vaccines protect better against more serious diseases. So these are estimates for symptomatic infection, and we expect similar estimates for hospitalization and death to be higher," study lead author Ruth Link-Gelles, senior epidemiologist at the CDC, said in a news briefing Wednesday.
The expert warned that these vaccine effectiveness figures are averages. Because everyone is unique in terms of underlying health, prior exposure to the virus, and other factors, these vaccine efficacy estimates may not apply at an individual level. She said it's important to think about them at a population level.
To rush the study results to the public, the researchers used a shortcut to estimate which Covid-19 infections were caused by subvariant BA.5 and which were caused by the newer recombinant subvariant XBB and its substrain XBB.1.5.
Test results use a series of probes, or markers, to identify a positive case. Some variants of the virus that causes Covid-19 have mutations in their Spike protein that cause one of the test markers to fail. This is called target failure of the S gene.
In the study, test results that showed a failure of the S gene target were considered an infection caused by a BA.5 subvariant. Those that were positive for the S gene were considered to be caused by the XBB or XBB.1.5 lineage.
Source: CNN Brasil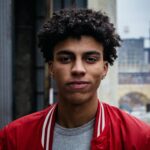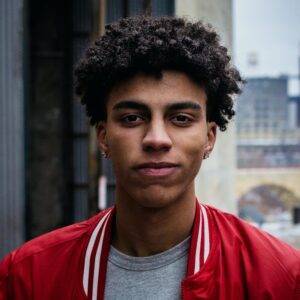 I am an experienced journalist and writer with a career in the news industry. My focus is on covering Top News stories for World Stock Market, where I provide comprehensive analysis and commentary on markets around the world. I have expertise in writing both long-form articles and shorter pieces that deliver timely, relevant updates to readers.