Today, June 23, Mike Mumbauer (Michael Mumbauer), one of the leading developers of video games for the PlayStation platform, together with John Garvin (John Garvin), the creative director of Days Gone, a former Sony console exclusive, announced the creation of a new studio called Liithos. The new team, according to the founders of the studio, will develop a very ambitious multiplayer action game Ashfall – although at the moment the project is apparently at a very early design stage, the creators promise an AAA level, an open world with many interesting locations and an exciting storyline.
Actually, the developers told a little about the plot of Ashfall immediately during the announcement process. The scriptwriters reported that in the game, gamers will fight for their survival in Seattle, which has withstood several cataclysms at once – at first the city experienced a terrible global warming caused by an incredible volcanic eruption, after which Seattle also had to adapt to destructive energy fields (where did the developers come from? told). As a result, the setting, according to the plot description and the first drafts of concept art, is very similar to Stalker, only in brighter sunny colors. But, probably, the developers were inspired by the anomalies and equipment of the characters from the legendary game.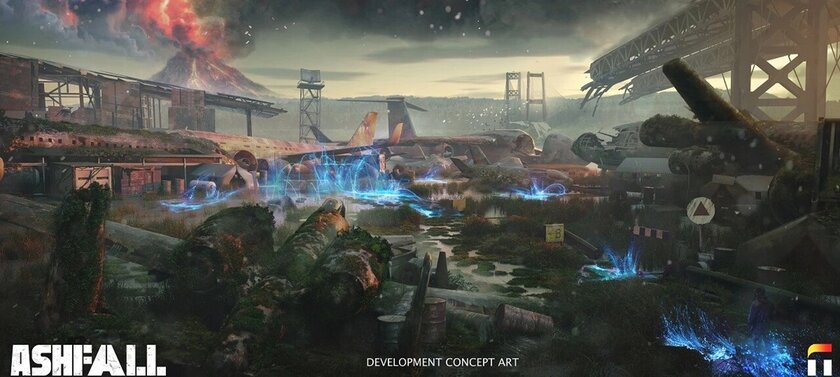 Also, Liithos studio employees said that Ashfall will have a full-fledged storyline – it is aimed at a single passage, after which players will have access to multiplayer tasks in the PvE and PvP format. This approach is vaguely reminiscent of the mechanics of The Division from Ubisoft – there the gamer also received a storyline that could be completed alone or in co-op, after which full-fledged multiplayer content began. But you definitely shouldn't worry about the plot component of the project – the development team includes people who gave the world Days Gone, Siphon Filter, The Last of Us and Uncharted: Golden Abyss.
The choice of platforms on which the future project will be released is also interesting. Naturally, Ashfall will be released on PC and consoles (there is no information about a specific generation, but everyone will probably forget about PS4 and Xbox One by the time of release), as well as on the Hedera Hashgraph platform. This is a kind of blockchain analogue, only more secure and faster. Thanks to this technology, the developers plan to implement a full-fledged marketplace where players can sell, buy or exchange their in-game items.
Source: Trash Box