Data from the Brazilian Association of Organ Transplantation (ABTO) on the Brazilian Transplant Registry (RBT), show that, in the first half of 2023, 208 heart transplants were performed — the third most transplanted organ, behind the kidney (2,847) and liver (1,103) — in Brazil.
According to Fernando Atik, ABTO board member, during the pandemic, there was a 25% drop in donations, but donation projections for 2023 show that the year could register the highest number of transplants in history.
"This year could be a historic year for organ donations and transplants in Brazil", he says.
The increase in organ transplantation is driven by kidney, liver and heart. The data show that the year can register two heart transplants for every million people, the highest value ever recorded for the organ in Brazil. In absolute numbers, there should be around 416 transplanted hearts, a total that should include Fausto Silva's new heart, transplanted on Sunday (27).
For comparison, the highest number of heart transplants ever recorded in a year was 380, in 2017 and 2019.
Between January and June of this year, Brazil registered 6,793 potential donors and 1,930 actual donors, donors who have passed all tests confirming brain death, eligibility for donation (immunological and serological tests) and have family authorization.
Despite the drop recorded in the pandemic, there is a trend of interest in donations. In 2022, 3,528 effective donors were counted, a number higher than the previous two years, but still below that recorded in 2019, before the pandemic.
Currently, there are 303 people in the queue for a heart, of which 59 are children – and 57,337 expect an organ overall.
"Donating your organs can save many lives that would not have had another chance without a transplant. There is no greater act of love for others and human solidarity than saving the life of a stranger", says Atik to CNN .
The state of São Paulo, where Faustão was transplanted, leads the number of transplants in these first six months, with 64 new hearts transplanted. The state also has the largest waiting list for the organ, 208 active patients in 2023.
Comparing the donation rates by region in 2019 (pre-pandemic) with those of this semester, there was an increase of around 7% in the Southeast (7.1%). An increase was also seen in the Midwest (14%) and especially in the North (57%). In Rondônia, donations rose 122%, even with transplant activities paralyzed.
See also: Did Faustão quickly get a new heart? Expert explains transplant queue
Source: CNN Brasil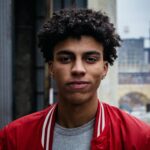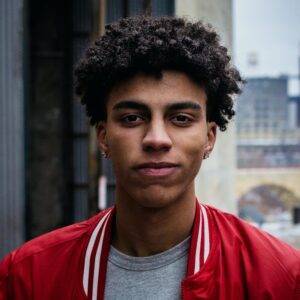 I am an experienced journalist and writer with a career in the news industry. My focus is on covering Top News stories for World Stock Market, where I provide comprehensive analysis and commentary on markets around the world. I have expertise in writing both long-form articles and shorter pieces that deliver timely, relevant updates to readers.