A Brazilian couple made their dream come true and asked singer Adele to be their bridesmaid during the artist's show in Las Vegas.
Gabriela Alvarenga and Guilherme Marangon got married on September 8th and went to a concert by the singer right after the ceremony. What they didn't expect was that she would notice the couple and make a point of interacting with them.
In a video that is circulating on social media, it is possible to see Adele holding Gabriela's bouquet, asking about their wedding and where they were from.
The couple took the opportunity to ask if Adele would agree to be their maid of honor and she agreed straight away. "I would love to be your godmother!", she said, simulating a godmother's entrance into the church. "Congratulations, I'm very, very happy for you," she said.
On social media, Gabriela shared the moment and gave some more details about how the episode went.
"She spoke to us twice on the show. One thing I found really cute, it was surreal. When it ended, the people who were nearby told us that they filmed it, because at the time nothing comes to mind," she explained.
The Brazilian said that what caught the artist's attention was the heart dress she wore. "She had already spoken to us because I was wearing this iconic dress, it was perfect. It was a big heart on the front, she saw it right at the beginning and asked what it was. We said 'We just got married', and she made a little heart. When she arrived to speak to us, Guilherme even forgot that she spoke English", she said.
Watch the moment:


Source: CNN Brasil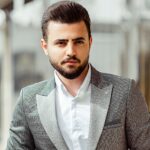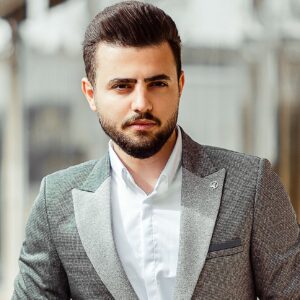 I'm Robert Neff, a professional writer and editor. I specialize in the entertainment section, providing up-to-date coverage on the latest developments in film, television and music. My work has been featured on World Stock Market and other prominent publications.