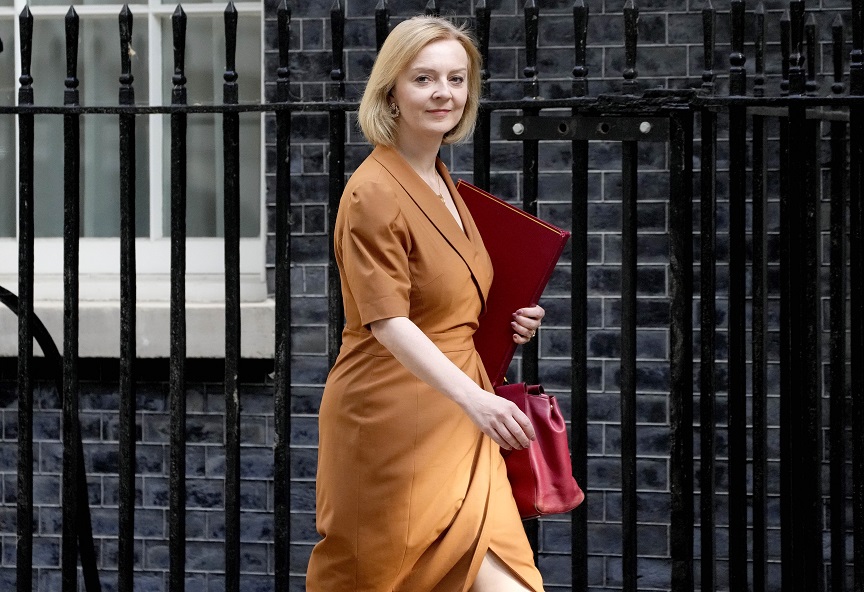 Her election campaign ran into trouble Liz Trusswhich until now was indicated as the leading candidate for his succession Boris Johnson in the leadership of Tory. Audio document which became public leaves her exposed and "burns" as she is heard speaking disparagingly of the British.
The audio document was published by Guardian and in this Liz Truss is heard saying that the British workers they have to do more hard work and need "more push".
The recording was made during the period when Tras was No. 2 of the Ministry of Financea position he held until 2019.
Truss, who has a 22-point lead over Rishi Sunak, suggested in the audio that there did not appear to be much desire to change the working culture to make the UK a welfare state.
"British workers produce less per hour than … and this is a combination of skills and applications. If you look at productivity, it's very, very different in London to the rest of the country. But basically… this has been going on for decades. It's actually partly a matter of mindset and attitude, I think. It's the work culture, basically. If you go to China it is quite different, I can assure you", Tras can be heard saying.
"There is a fundamental issue with British work culture. Essentially, if we are to become a richer and more prosperous country, this must change. But I don't think people are that willing to change that," he added.
"In Britain there is a bit of a thing about wanting easy answers. This is my reflection on the election and everything that came before it and the referendum – we are saying that it is all of Europe that is causing these huge problems… all these immigrants are causing these problems. But actually what needs to happen is more… more pushing. It's not a popular message," he concluded.
He had included similar comments in the book Britannia Unchained, which he had co-authored in 2012when she was a new MP trying to make her mark as a Thatcherite champion.
However, during the first televised Conservative leadership debate last month, she denied writing the chapter in question and blamed her colleague Dominique Raab.
"Each author wrote a different chapter. Dominic Raab wrote this chapter," he told the BBC presenter. Dominic Raab later claimed that the authors had taken "collective responsibility" for the book, adding that Truss should "explain why she changed her mind".
In the leaked recording, Tras claimed that the meaning of the book had been distorted when it was released a decade agobut did not elaborate on how he believed the quote had been misrepresented.
London had the highest level of productivity of any UK region in 2020, with output per hour over 50% higher than the average, according to the Office for National Statistics.
However, this is widely believed to be a result of large multinational companies being located in the capital, higher involvement in research and development, business size and level of exports, and transport infrastructure.
Source: News Beast