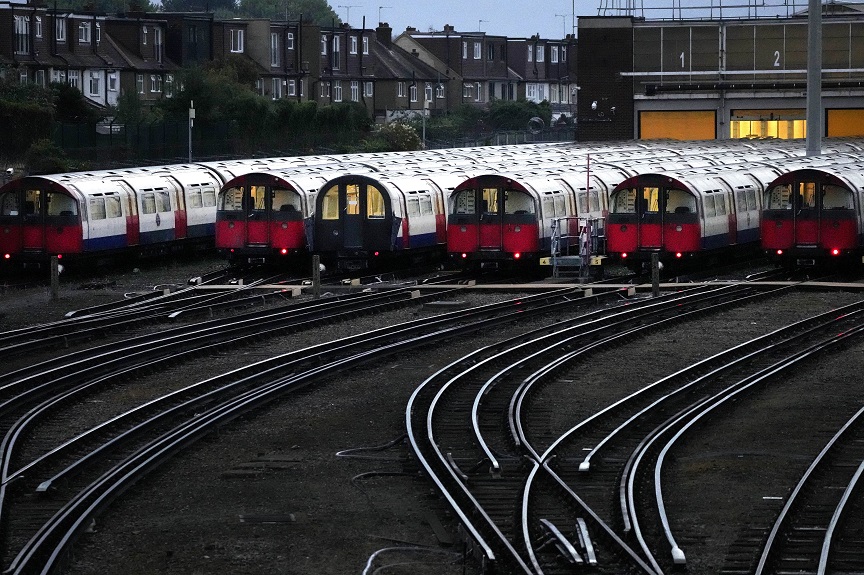 Ten thousand railwaymen of three unions are carrying out a 24-hour strike today (1/10), the industry's largest in decades Britainwith requests concerning payroll raises and working conditions.
This year has been marked by widespread strike action in Britain, involving transport and postal workers to lawyers, as rising living costs combined with soaring energy bills erode wages.
With inflation hovering near a 40-year high of around 10%, trade unions are stressing that employers' offers amount to wage cuts in real terms.
"We have not received offers from any company that could provide a solution to the impasse"said Mick Lynch, general secretary of the RMT union, on the ITV television network yesterday Friday. "All these companies are making profits from the railways at the moment, huge profits, but they are asking our members to back down on their wage demands"he added.
A delegation of the RMT union met with Britain's new transport secretary Anne-Marie Trevelyan last week, with Mick Lynch describing the talks as "encouraging".
In total, more than 50,000 rail workers represented by the RMT, ASLEF and TSSA unions are taking part in Saturday's 24-hour strike, which will paralyze Britain's rail network.
Network Rail, which runs most of the country's rail network and related infrastructure, has called the strike "unnecessary and damaging", pointing out that its latest proposal was for an 8% pay rise over two years, along with benefits. It also said that just 11% of its routes will run on Saturday, while some areas will have no trains at all.
The rail strike comes days after 115,000 postal workers and pro-strike demonstrations in cities across the country, backed by many unions and opposition Labor MPs.
Source: News Beast