- Article Top Advertisement -
Securing a doctor's appointment, planning an operation or visiting a hospital emergency room: medical care has turned into a nightmare for many Britonswho are watching the decay of their country's public health system, which has been in deep crisis for years.
Yusuf Mahmood Nazir was a 5-year-old boy who lived with his family in the Sheffield area of ​​northern England. On November 23, he died of pneumonia after, after many hours of waiting in the hospital, he was sent home. According to the family, they were told "there were no beds available".
- Article Inline Advertisement 1-
The family's drama shook the country and was hosted on the front pages of the British media, shedding light on the crisis that is shaking the National Health System, the NHS, which was founded in 1948 and was considered for a long time the jewel of the British public services.
But after years of underfunding, the pandemic, and now inflation, have pushed Britain's NHS to the limit.
The nursing staff are on strike again today and tomorrow demanding higher wages and better working conditions.
Patients are seeing longer waits to see a doctor, to secure treatment, to have surgery or simply to come ambulance at home in an emergency. Emergency services have been overwhelmed by patients who have not been able to see a doctor.
More than 7 million people are waiting for treatment, a record number for the country.
For months now, the British media have been hosting reports on dramatic stories that have been experienced by dozens of families.
Like the story hosted by the Daily Mail about 73-year-old Leslie Weekley, a resident of Barry, Wales, who told how she tried in vain for two hours to call an ambulance for her husband who was dying of a heart attack in their home.
"It is the story of a mother who is at home, having a heart attack, and is not receiving medical attention because there is no ambulance. A father who is not operated on for his cancer because there is no bed available for post-operative care. A grandmother dying alone because there is no nurse to hold her hand, simply because there are not enough nurses," explains Orla Dooley, a 29-year-old striking nurse at St George's Hospital in south London.
90 minutes waiting time for an ambulance
According to health experts, the crisis has been simmering for many years, with chronic staff shortages and underfunding under successive Conservative governments.
But the situation worsened with Brexit – because a large part of the medical and nursing staff came from the European Union – and the difficulties arising in replacing doctors and nurses, who are now leaving the British health sector.
NHS England needs to fill 130,000 posts, 12,000 doctors and 47,000 nurses.
The Tory government shelled out around £6 billion for the NHS in the autumn and Prime Minister Rishi Sunak promised in early January that he would "reduce waiting lists".

Source: News Beast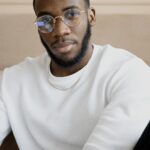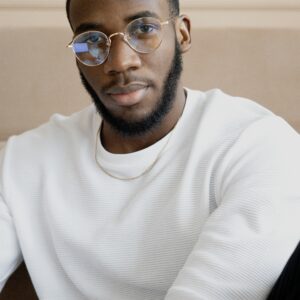 Bruce Belcher is a seasoned author with over 5 years of experience in world news. He writes for online news websites and provides in-depth analysis on the world stock market. Bruce is known for his insightful perspectives and commitment to keeping the public informed.
- Article Bottom Advertisement -