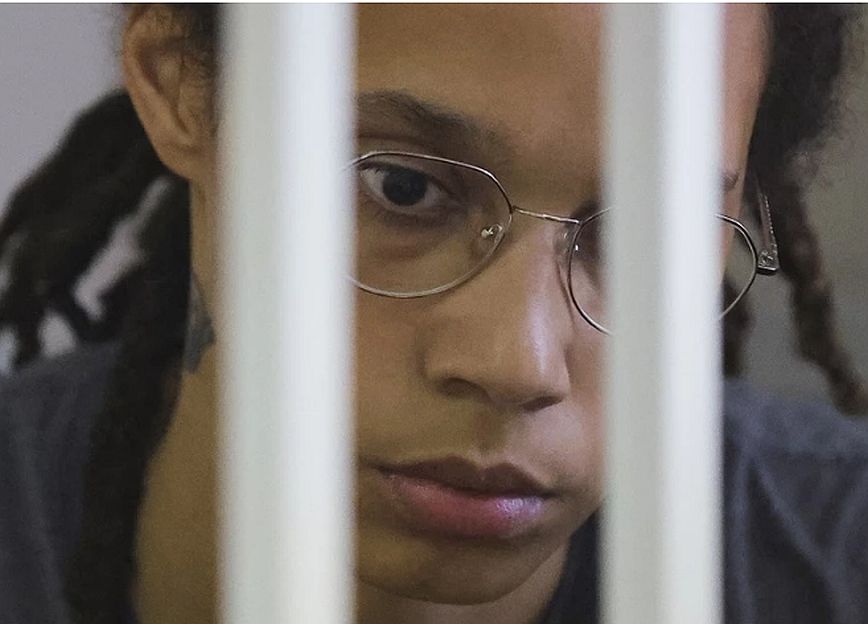 US President Joe Biden says his administration is working hard to secure the release of imprisoned American basketball star Brittney Greiner from Russia, and he is optimistic.
"I am optimistic. We are working hard," he told reporters at the White House, while Moscow has said it is ready to discuss the prospect of a prisoner exchange.
A Russian court sentenced Briday Greiner to nine years in prison on Thursday for "drug possession and smuggling».
The American WNBA star was arrested by Russian authorities with less than a gram of cannabis oil in her luggage at Moscow's Sheremetyevo International Airport on February 17.
Cannabis is illegal in Russia.
In addition to the nine-year prison sentence, Greiner is also ordered to pay a $16,300 fine.
In court she admitted carrying the cannabis, saying it was an "innocent mistake" as she hurriedly packed her luggage.
Her advocates pointed out that Brittney Greiner used medical marijuana only in Arizona, USA, where it is legal, and only in the breaks between games, and this after a doctor's prescription, to relieve pain due to her injuries, reports CNNi.
The reaction of the White House was furious.
"American citizen Britney Greiner was sentenced to prison, which is yet another reminder of what the world already knew: Russia was wrongfully detaining Britney. It is unacceptable and I call on Russia to release her immediately to be with her wife, loved ones, friends and teammates," Joe Biden said in a statement after the sentencing.
"My administration will continue to work tirelessly and pursue every avenue possible to bring Britney and Paul Whelan home safely as soon as possible," the US president said.
Talks are underway between Russia and the US on a prisoner exchange that would include Brittney Griner and national security adviser Paul Whelan. On the Russian side, the release of the notorious arms dealer Viktor Bout is requested.
Source: News Beast