- Article Top Advertisement -
Who has seen the French series Dix pour cent (Call my agent!), knows what we're talking about. Here because the arrival of Call my agent – ​​Italy (on Sky and NOW from 20 January) is eagerly awaited and full of expectations.
The serial jewel made in Paris has collected stars of the caliber of Juliette Binoche and Jean Reno to tell the surreal background of showbusiness, between whims, vices and many privileges. They all poked fun at each other with self-deprecation and captivated audiences around the world. And therehe tricolor version promises to live up to the mother-series and shows off heavy artilleryengaging Paola Cortellesi, Paolo Sorrentino, Pierfrancesco Favino, Stefano Accorsi and many other local artists to demonstrate that yes, even here celebrities manage to laugh at themselves and get off the pedestal on which the spectators have placed them.
- Article Inline Advertisement 1-
The six-part project – the second season of which is already being written – was told in Rome in the presence of almost the entire cast, director Luca Ribuoli and screenwriter Lisa Nur Sultan.
The poker of agents of the CMA VIPs is played by Michele Di Mauro (Vittorio), Sara Drago (Lea), Maurizio Lastrico (Gabriele) and Marzia Ubaldi (Elvira). Around them revolve the assistants Camilla (Paola Buratto), Pierpaolo (Francesco Russo) and Monica (Sara Lazzaro), the switchboard operator Sofia (Kaze) and a self-styled actress, Luana (Emanuela Fanelli).
"We created a short circuit from reality and fiction – explains the director – in the city of cinema par excellence, Rome, and to remember that the star system exists in Italy too. To do this, we detached ourselves from the French series but respecting it» (it is currently available on Netflix). The screenwriter echoes him: «We worked with a certain recklessness but we had fun in this hyper-citation universe and with the satire of manners. The fulcrum of the story, however, remains the workplace which becomes a family but also gives the possibility to give life to successes and careers, with a concrete power over the life of the actors». With an all-Italian novelty, «the post-credit scenes between reality and pure entertainment».
Elvira is the most experienced agent in the CMA, who has been working since the days when those who did this job were called impresarios. But it wasn't easy to convince Marzia Ubaldi to lend her face: «My first instinct is always to say no, but the idea seemed wonderful to me and I had already worked with Luca, a creative madman, so I accepted and I felt like I was in an iron barrel. You know, I'm the old lady of the group and they've all treated me kindly, they take care of me, they're afraid I'll collapse. Actually, to be honest, I even caught Covid while we were shooting. I hope it doesn't happen again."
Sara Drago has to deal with Camille Cottin, who sparked sparks in the original (and she knows it well) in the role of the tough, prepared and outspoken agent: «For me this was the first important experience in front of the camera and on the second day of taking I found myself to tour with Favino. In short, I was intimidated because Cottin left the series and reached the stars. But I put on my "Brianzola mode" and I got busy».
TO Maurice Lastricohowever, it is up to the part of the softiewho with his artists acts as a confidant, a friend and a shoulder to cry on: «I'm almost bulimic – he confesses – in filling my agenda with commitments so for once it's nice to be able to devote himself to the same character for a long time».
Michele Di Mauro plays Vittorio, who doesn't really think about being a nursemaid for his clientsindeed he is famous precisely for his shark instinct: "His is a complex world, of a lawyer who becomes an agent, a serious and complicated professional but also a husband and father".
Alongside these four partners in the agency in Call my agent – Italy young talents work, some of which are beginners even in reality. Like Paola Buratto (Camilla): «This is my first experience and I consider myself lucky. I'm green like the character but they all gave me a hand. I come from Udine and I could only see this world of cinema in dreams and instead I found myself living it». Kaze also agrees: «Here I felt like myself, even if after the first audition with the director I went home and sent him curses that you have no idea about». They cleared up, of course, and she got the part.
Sara Lazzaro, on the other hand, is certainly not a beginnerindeed (we have also seen her in the role of Luca Argentero's wife in DOC), yet the emotion remains, even if mixed with the pride of a project of this caliber: «The French series gave us the recipe and we are the ingredients, but we took it and made it Italian. As a fan of the original I was intimidated but faced the challenge of taking that image and making it my own."
He thinks about closing the circle Emanuela Fanelli, who stages her worst nightmare, «the mythomaniac actress: Luana thinks highly of herself and her talent and takes her frustrations out on Elvira. For my part, I found myself acting with Paola Cortellesi and Corrado Guzzanti, I absolutely wanted to be up to it, but she also served me as a self-analysis. It's good to joke and make fun of the category, including myself ».
More stories from Vanity Fair that may interest you:
The paper house, the second life of Berlin
The lying life of adults, the cast
Bridgerton, the first romantic trailer of the prequel
Source: Vanity Fair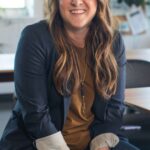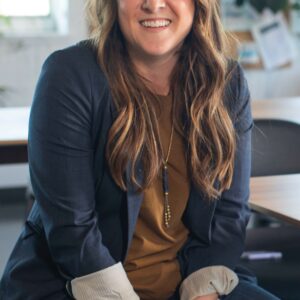 I'm Susan Karen, a professional writer and editor at World Stock Market. I specialize in Entertainment news, writing stories that keep readers informed on all the latest developments in the industry. With over five years of experience in creating engaging content and copywriting for various media outlets, I have grown to become an invaluable asset to any team.
- Article Bottom Advertisement -