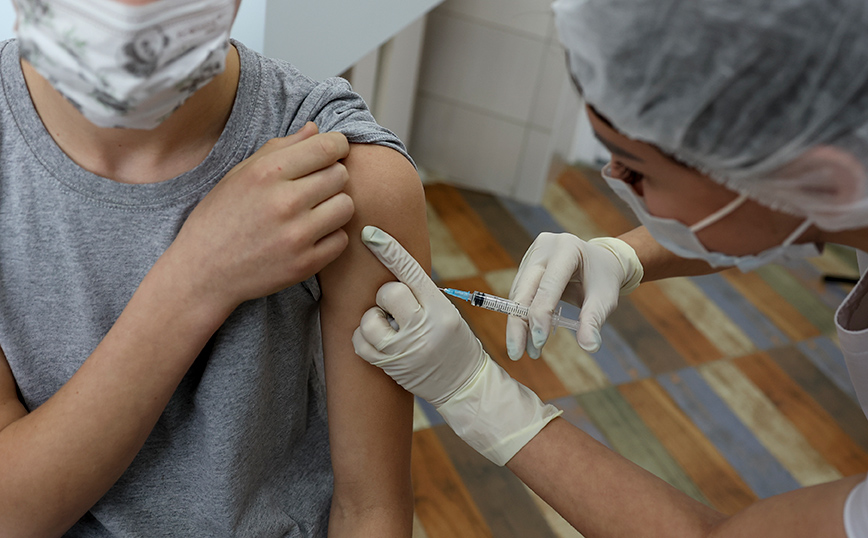 Recommendation for third dose vaccine to children 5-11 years old, at least five months after the second, made an advisory committee of the American Centers for Disease Control and Prevention (CDC).
The committee members examined data from the CDC, according to which the protection from the first two installments begins to weaken over time and that booster doses in older age groups improve protection against serious illness and hospitalization.
The US Food and Drug Administration (FDA) on Tuesday approved a booster dose of the Pfizer / BioNTech vaccine for this age groupat a time when the cases of covid-19 are increasing again in the country.
CDC Director Rochelles Waleski said in a statement that she "endorses" the proposal of the Vaccination Advisory Committee (ACIP) "to extend the granting of supportive doses. "Children aged 5 to 11 should receive a booster dose at least five months after completing the basic vaccination cycle."
"As more than 18 million doses have been given to this age group we know that these vaccines are safe and we must continue to increase the number of children which are protected ", stressed Walenski.
Protection against Omicron mutation
At the ACIP meeting, Pfizer noted that data show that a third dose of its covid-19 vaccine causes a strong immune response versus Omicron strain in healthy children aged 5 to 11 years.
The CDC also showed that the incidence of Pfizer / BioNTech vaccine-induced inflammation of the heart was much lower in boys aged 5-11 years than in adolescents and young men.
Just over 8 million children in the US between the ages of 5 and 11 – 29% of the total – are considered fully vaccinated against covid-19 with the Pfizer/ BioNtech. The vaccine has not yet been approved for use in children under 5 years of age.
Source: News Beast