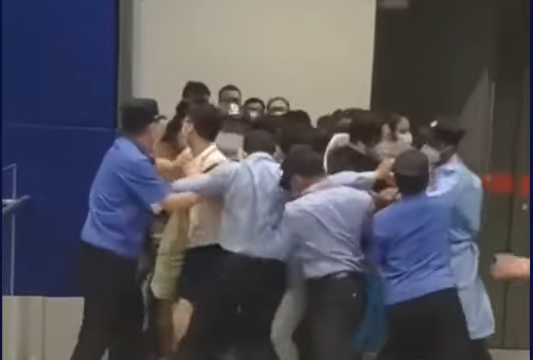 Chaotic scenes took place in a store Ikea in Shanghai on Saturday, with customers trying to escape as authorities tried to quarantine them.
As it states BBC health officials were trying to lock down the shop in Xuhui district as a customer was a close contact with a positive case coronavirus.
The videos show the guards closing the doors at one point, but a crowd forced them open and escape.
Shanghai went into a strict lockdown two months ago and since then, in line with the country's strict "zero Covid" strategy, the city of 20 million people has ordered an emergency lockdown of areas where positive cases or close contacts have been identified.
Many have been 'locked' in unusual locations – including restaurants, gyms and offices.
The sudden closure of the Ikea store was ordered because a customer had close contact with a six-year-old boy who tested positive for the virus.
Those who were in the Ikea store must be quarantined for two days and their health monitored for 5 days.
Source: News Beast