The end of Argentina's 2023 presidential election is approaching, characterized by successive surprises from the holding of the primaries, the result of the first round and even the alliances formed for the second round.
Next Sunday (19), citizens will have the last opportunity to decide who will be elected to govern for the next four years: Sergio Massa or Javier Milei.
Regardless of who is elected, the new Argentine president will have five challenges to face. Understand more below.
1 – Inflation: key problem to solve
Analysts consulted by CNN agree that the central axis of what is to come, just like today, is inflation and what it entails.
The latest official data showed a cumulative increase of 120% so far this year and more than 140% year-on-year.
To this issue that seems chronic in Argentina and that governments of different ideologies have not found a solution to contain, at least in a sustainable way in the last decade, are added other negative indicators such as 40% poverty, high levels of labor informality and the rate of exchange.
"Argentina faces short-term challenges, which are very urgent, and medium-term challenges, which are also urgent," says Estefanía Pozzo, journalist specializing in economics and finance and editor-in-chief of the Buenos Aires Herald.
"It was a year with very little agricultural production, very few dollars in the Central Bank, and this takes away the government's muscle to make decisions on economic policy", he explains and concludes, then, that "in the medium term, the complexity of the decisions that "the The government had to take over due to this lack of dollars, which also makes it very urgent to resolve issues in relation to the Central Bank, with regard to the exchange rate, monetary and financial situation".
2 – Credibility: the heart of the matter
In the same vein, economist Claudio Zuchovicki suggests that the most important challenge is the credibility that whoever takes office on December 10th will be able to build.
"Argentina has distorted relative prices, there are many assets below the attainable value, the official exchange rate, energy, gasoline, among many others", he states.
According to Zuchovicki, the consequence of this change is scarcity and, to reverse it, a lot of political power is needed.
"They will have to do things that none of them said during the campaign," he explains.
"There is no alternative other than a credible and lasting stabilization plan", adds Juan Germano, director of the consultancy Isonomía.
"There are no more shortcuts on either the debt side or the issuance side, this is over. There is no tolerance for those who govern to continue navigating the economic situation. Society expects change," he says.
Facundo Nejamkis, analyst and director of Opina Argentina, states that the core of the issue is not economic, but political. "It's true that inflation is a problem and, if you emit, you generate inflation," says Nejamkis. "The question is how do you finance public spending without issuing emissions, who do you cut? Then the decision is political," he says.
3 – New cycles, inside and outside the party
Although whoever wins the presidency will face important social and macroeconomic challenges, especially containing inflation, among others, there are internal challenges that must be overcome in order to govern.
A possible mandate for Sergio Massa will face completely different obstacles to those of a possible government by Javier Milei.
According to political scientist Andrés Malamud, the main challenges of a government led by the current Minister of Economy are not at the front, but within, but unlike what happened with the current president, Alberto Fernández, Malamud says that "Massa would quickly put an end to Cristina to focus on his true rival, the one who could challenge him for re-election, Axel Kicillof", elected governor of the province of Buenos Aires and one of the party's most important leaders today.
In the same vein, Nejamkis suggests that the question is whether or not the new president will inaugurate a new cycle in Argentine politics.
"If at one extreme we imagine a Massa who continues this and tries to rebuild reserves with very specific gestures, but not substantive ones, it is difficult to think that he could constitute a leadership very different from that of the Kirchners and then that of Alberto Fernández", he states. the analyst.
"Now, if Massa reconfigures the map of power, and we are facing the birth of a new "ism" within Peronism, we must prepare, perhaps, for a longer political cycle."
4 – Congress and governance
In Milei's case, the additional challenges have more to do with Congress and governance.
Malamud says that the economist would be faced with the dilemma of "setting up a government with Macri crutches", in relation to the need for support from former president Mauricio Macri and his political allies, both at the legislative and territorial levels, to carry out his government plan.
In this sense, Nejamkis proposes two possible scenarios: "It is necessary to see if Milei intends to develop a plan of disruptive measures or ones closer to a classic anti-inflationary model", he explains.
For him, if he continues with the idea of ​​being disruptive, "it will be a period of great political and social conflict".
5 – What awaits the new president in 2024
For now, the economic context for next year may have some positive expectations.
Economist Claudio Loser suggests that, with no drought on the horizon, "the scenario is much better in terms of agricultural production and exports" and that "there will be an increase in the production and availability of oil and gas by [gasoduto] Vaca Muerta", a scenario that would benefit either of the two presidential candidates.
The benefits could be seen in cases such as debt maturities, both private and with the International Monetary Fund, which would give another breath of fresh air to the very critical Argentine economy.
Source: CNN Brasil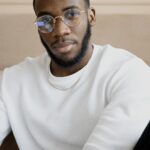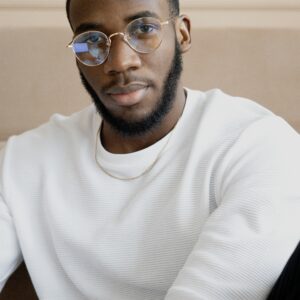 Bruce Belcher is a seasoned author with over 5 years of experience in world news. He writes for online news websites and provides in-depth analysis on the world stock market. Bruce is known for his insightful perspectives and commitment to keeping the public informed.