- Article Top Advertisement -
«Living in Antarctica is an intense life experience, accelerated in time and concentrated in space». Chiara Montanari, engineer and first Italian to lead an expedition to the South Pole, thus begins her answer when asked what you learn in Antarctica. It's a human response rather than a scientific one and that's what she also tells the audience about No'hma in the show Antarctica. A particular winterwhich sees her on stage in via Orcagna on 18 and 19 January for the second appointment of the season All together we can.
- Article Inline Advertisement 1-
We go to the extreme limits of the Earth, in Antarctica, to tell together nature and science that meet in a border mission like the one to the South Pole. Chiara Montanari has assets fifteen years in the organization and management of polar missions at the most remote international research bases on the planet. From the stage she takes the spectators to these lands together with the actress Patrizia Aroldi, who gives voice to the excerpts from Montanari's book Ice Chronicles (Mondadori, 2015), and to the guitarist Matteo Giudici.
«Antarctica overwhelms us with a permanent uncertainty, the same as it shows us the link between creativity and resilience, that extraordinary human ability to transform even the most critical situations into positivity», explains the protagonist whose show is part of the fundamental environmental and sustainability theme for the theatre. «We must remember that we are talking about our home and above all that we are not separated from it. We are part of the environment in which we live, therefore if we behave as if we were something else, if we plunder it, if we destroy it, if we treat it with little care, in reality we are doing all this to ourselves. I think Edgar Morin is right when he defines the human species Sapiens-Demens ».
The adventure in Antarctica, as mentioned, is human and scientific. «We are in a completely remote and isolated place, such as the Concordia base, for example. We live at an altitude of 4000m with temperatures between minus 50 degrees in summer and minus 80 degrees Celsius in winter. The spaces are confined and very crowded. In each mission we have to accomplish many projects, from ice cores to study climate trends, to astronomical observations and studies of the interactions between the earth and the sun. There are many projects, the time to implement them is short (the space of the Antarctic summer, between November and February) and the resources are very limited. And then there's Antarctica which always subjects us to an avalanche of unexpected».
The keyword is extreme. «In extreme situations everything is extreme, friendships, loves, conflicts, dangers and even beauty. There are extraordinary landscapes, one encounters vastness. Living and working in such an environment makes you see things from another point of view, the extreme brings out dynamics that normally escape us in our everyday life and are difficult to observe. The most important thing I've learned is to love the unexpected and uncertainty, because I've understood that they can be the source of an incredible process of growth and creativity».
Different to face it as a woman? There is mistrust. The answer is no. «I was the first Italian woman to lead a mission to Antarctica so it is clear that, like all those who do something for the first time, I had to transform some aspect of the culture. But the nice thing about Antarctica is that, especially in critical situations, what you know how to do as a human being matters much more than what gender you belong to or what nation, so much so that I was also appointed head of mission by the French».
As always, admission to the theater is free and the show is streamed live. Reservations are mandatory and can be made through the Eventbrite website, or by sending an email to [email protected] or by calling 02/45.48.50.85.
More stories from Vanity Fair that might interest you:
– New Zealand: cigarettes banned for those born after 2008
– The 21 women who made the Constitution: why, 75 years later, their battles are still current
Source: Vanity Fair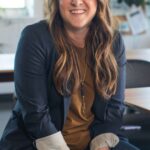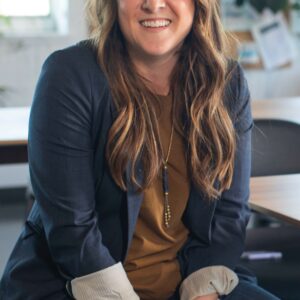 I'm Susan Karen, a professional writer and editor at World Stock Market. I specialize in Entertainment news, writing stories that keep readers informed on all the latest developments in the industry. With over five years of experience in creating engaging content and copywriting for various media outlets, I have grown to become an invaluable asset to any team.
- Article Bottom Advertisement -