Apparently, many people are afraid when preparing chicken – the most consumed meat globally, according to data from the "Food and Agriculture Organization of the United Nations (FAO)".
It is estimated that in 2021, 133 million tons of white meat were consumed in the world. Latin America is the third region in the world where this food is most consumed.
Cooking meat, which is rich in protein, however, is triggering feelings of anxiety and fear, according to hundreds of users on TikTok.
The insecurity in the kitchen during preparation generated the hashtag #chickenanxiety, which already has more than 70.5 million views on the social network.
On the platform, netizens are sharing fears of not cooking chicken properly, resulting in a poorly prepared meal or even food poisoning.
As much as the trend has gained strength among foreigners, Brazilians are taking advantage of the moment to share their experiences.
"Seriously, I've already lost count of how many times I went back with the chicken to the skillet because it was too pink for my taste", "I became vegan because I'm afraid to cook chicken and, as I didn't eat meat anymore, I abandoned everything for good", " I can't eat chicken without it being almost charred to make sure it's not raw" and "I don't cook chicken. I'm afraid and I assume", are some comments left in published videos.
What is the correct way to cook chicken?
According to information from Claudia Yoko Matsumura , nutritionist at Hospital Nipo – Brasileiro, the main recommendation is not to wash the bird, since water does not eliminate bacteria. "Bacteria proliferate more easily with water, in addition to being able to splash on other foods and other environments, which can lead to cross-contamination", he explains.
It is essential to highlight that cross-contamination can occur if hands, sinks, work surfaces and utensils are not properly cleaned. "It is important to adopt effective cleaning and disinfection measures. In addition, when buying products, it is recommended to choose those of known and safe origin, in order to reduce the risk of possible contamination", details Claudia.
for the gastronome Nilda Paes firstly, defrosting must always be done inside the refrigerator, never
being thawed under sinks and countertops, as the outside of the chicken will be exposed to temperatures where bacteria can proliferate quickly, while the center will still be frozen.
"Washing the chicken can pose risks and spread bacteria such as salmonella (which causes food poisoning)", explains Nilda.
the nutritionist Patricia Alves Soares Lara a specialist in oxidology and cell biochemistry, points out that recent data from the Ministry of Health indicate that raw foods, such as meat and eggs, are responsible, on average, for 34.5% of outbreaks of foodborne illnesses that occur in Brazil.
However, this is not a reason to panic, as people don't have to stop cooking chicken for fear of contamination, they just need to do it the right way.
"Only proper cooking will kill the bacteria present in raw chicken meat. According to ANVISA, the recommended temperature for properly cooking chicken is 74° to 78° when preparing whole cuts", says Patrícia.
How to ensure hygiene when preparing chicken at home? See tips:
Wash your hands frequently with soap and water during preparation;
Keep work surfaces and utensils always clean and disinfected;
Use different utensils and cutting boards for raw meat and ready-to-eat foods;
Cook the chicken thoroughly, making sure it is not raw in the center;
Do not take it home when you see ice crystals on the package. This means that it has already been defrosted and refrozen;
Frozen products must be the last to be picked up before going to the checkout. Never the first;
Once defrosted, it should not be frozen again. Only if it is already prepared, cooked.
Source: CNN Brasil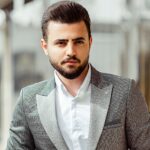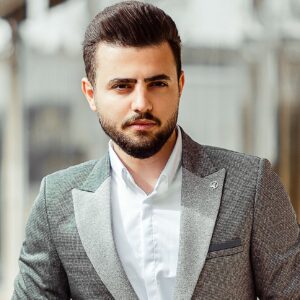 I'm Robert Neff, a professional writer and editor. I specialize in the entertainment section, providing up-to-date coverage on the latest developments in film, television and music. My work has been featured on World Stock Market and other prominent publications.