When listing a home in Michigan of USA in the American technology company real estate market Zillow two weeks ago, Chris Hubel pressed just one number key to price the house: $1.
THE estate agent he named it "The cheapest house in the world" and in his online description he implemented a marketing strategy that ultimately paid off. Hubel, according to the Washington Post he projected his "unique characteristics" in a special wayincluding a "hole in the floor" next to the oven and the lush green garden that would welcome "local critters for an impromptu garden party."
He wrote among other things in the listing that "this house is not just a house – it is a ticket to the real estate adventure of a lifetime. Step inside and experience the thrilling rollercoaster of emotions as you discover every nook and cranny begging for your creative touch. The roof may have seen better days, but it's still not dripping – it just is it keeps you on your toes, providing an unexpected shower of excitement when you least expect it.
Let's talk about the unique features that make this place stand out – like the avant-garde art installation "floor hole» conveniently located next to the oven.
But wait, there's more! The garden is a blank canvas that waiting for your green thumb to work its magic. Imagine a garden so wild, even Mother Nature would raise an eyebrow. Overgrown shrubs and exotic weeds lend an air of mystery, inviting local critters for an impromptu garden party.
Investors, this is your time to shine! Whether you dream of returning to glory, or starting a profitable rental business, the possibilities of this home are as limitless as your imagination.
Don't just buy a house – buy an experience»
The listing immediately went viral. Potential buyers called from all over the world and they were done more than 140 offers, includingaThey ranged from 27 cents to more than $50,000. The house sat on the market for eight days, waiting for someone to buy the "ticket to the real estate adventure of a lifetime," as Hubel wrote.
He and his client, Mary Blair, accepted a prtension on Wednesday morning for $52,000.
"I was afraid I'd have to sell it for $1, but luckily that didn't happen," Blair, 64, told the Washington Post. "But I just didn't expect that we would accept such a big offer".
Blair has been buying, selling and renting properties in Pontiac since the early 1990s, he said.
She had worked with Hubel in the past, and when he approached her a few weeks ago with the idea of ​​listing one of her properties for a single dollar, she gave him the green light.
The two-bedroom, one-bathroom home on East Ypsilanti Avenue was listed for $32,000 in 2004 when Blair became its sole owner. There was an attempt to sell it in 2011 for about $10,000, but no one bought it, Blair said. The house remained uninhabited for all this time, almost 20 years.
"My whole idea with this is that when you price a house below its purchasing power, almost always this will find its true market valueHubel said, adding that the listing with Blair's home was "an experiment to show this at an extreme level" and how it plans to use the one-dollar pricing strategy on other properties in the future.
Source: News Beast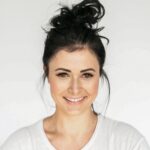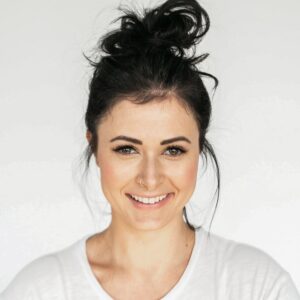 With 6 years of experience, I bring to the table captivating and informative writing in the world news category. My expertise covers a range of industries, including tourism, technology, forex and stocks. From brief social media posts to in-depth articles, I am dedicated to creating compelling content for various platforms.