The presence of police on the streets of Beijing and other major cities, such as Shanghai, Guangzhou and Hangzhou, has been increased since yesterday, in order to prevent the possibility of new mobilizations taking place against Beijing's strict zero covid policy.
Law enforcement stops passers-by and checks their mobile phones for suspicious content or software, such as VPNs that can be used to bypass censorship.
In Beijing, police patrolled mainly along the Liangma River, near the diplomatic quarter, where hundreds of people demonstrated on Sunday night. Meanwhile in Shanghai, police have set up roadblocks along Wulumuki Street to prevent protests like the weekend.
The mobilizations of the previous days were the result of the explosion of popular anger which has not stopped growing in recent months in Chinathe only major global economy that still has a "zero covid" policy, with repeated lockdowns and near-daily molecular testing of the population.
The deadly apartment building fire in Urumqi, capital of Xinjiang province, which killed 10 people has been a catalyst for many Chinese, with many complaining that health restrictions have hampered the work of rescuers.
Large areas of Xinjiang and the provincial capital have been under lockdown for more than 100 days.
"Do not forget!"
But some they managed to hold demonstrations yesterday, mainly in Hong Kong – which in 2019 was rocked by pro-democracy protests – where dozens of people gathered at the Chinese university and paid tribute to the victims of the fire in Urumqi. "Don't look away, don't forget!", they shouted.
In Hangzhou, a city located about 170 kilometers southwest of Shanghai, the presence of security forces was heavy, although some small protests broke out, according to images circulated on social media.
Due to strict control of information by the Chinese authorities and restrictions on movement within the country it is difficult to confirm the total number of protesters. But of this kind mobilizations they are particularly rare in China due to the suppression of any form of opposition.
In the US members of the Chinese community and the Uyghur community held vigils for the victims of the abuse of the "zero covid" policy.
Relaxation movements
Although the Chinese authorities are currently maintaining their strict policy to contain the epidemic, in recent days there have been some moves to relax.
In Urumqi, from today residents can travel by bus to do their shopping, after weeks lockdown in this city of four million.
In Beijing, authorities apologized for delays in product deliveries as online orders surged due to the extension of lockdowns, state media reported.
Meanwhile, authorities in the Chinese capital banned "blocking the doors of buildings in residential complexes that are closing" due to covid, Xinhua news agency reported, a practice that has angered residents.
A state media commentator hinted that controls may soon be relaxed after the protests, APE-MPE reports, citing AFP.
"I can make a prediction: China will not descend into chaos and spiral out of control," Global Times columnist Hu Shijing assured via Twitter.
"China may emerge from the shadow of covid-19 earlier than expected," he estimated.

Source: News Beast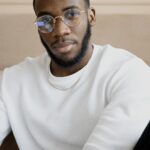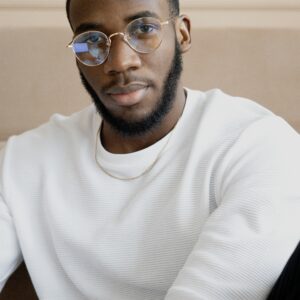 I am a journalist and author who works for World Stock Market. I have written about the stock market for years and I love it.