China's top health officials have vowed to adjust some Covid-19 control measures to reduce impacts on people's lives, while deflecting blame for public frustration from the "Covid zero" policy. The remarks came at the first press conference since protests broke out over the weekend's strict government policy.
Lockdowns to prevent the spread of the virus must be lifted "as soon as possible" after outbreaks, health officials said at the National Health Commission press conference in Beijing on Tuesday, while defending the direction of the general policy adopted by the country – which aims to end the spread of the virus through strong controls.
Cheng Youquan, director of China's Center for Disease Control and Prevention, said "some problems" recently reported by the public were not due to the measures but to their enforcement by local authorities taking a "generic approach". He said that some controls were implemented "excessively", without meeting the specific demands of the people.
Protests against the country's Covid-zero policy, which includes a combination of lockdowns, enforced quarantines and strict border controls, erupted across China over the weekend, with citizens taking to city streets and universities to call for an end to lockdowns. restrictive measures.
While protests in various parts of China appear to have dispersed peacefully over the weekend, some have received a stronger response from authorities – and security has been beefed up in cities, with police deployed to major protest sites after demonstrations.
Plan to increase vaccination coverage for the elderly
Officials at the press conference did not directly address the protests, but commission spokesperson Mi Feng said governments must "respond and resolve the reasonable demands of the masses" in a timely manner.
When asked if the government is reconsidering its Covid-19 policy, Mi said the authorities "are studying and adjusting our pandemic containment measures to protect the people's interests as much as possible and limit the impact on people as much as possible."
Earlier this month, China announced 20 measures aimed at speeding up control of Covid-19 and curbing "excessive political measures" taken by local authorities – who are under pressure from Beijing to control the number of cases in their regions.
The protests – and pledges to change policy implementation – come as the country grapples with its most significant rise in cases.
China identified 38,421 new cases on Monday (28), according to the National Health Commission, ending six consecutive days of record infections.
Low vaccination rates among the elderly have long been cited by officials as a reason why China must maintain tight controls on transmission of the virus. This Tuesday, authorities also announced an "action plan" to increase vaccination rates among this high-risk group.
Raising that rate is seen as necessary to eventually reopen the country and relax the toughest measures.
As of Nov. 28, about 90% of China's total population had received two doses of the Covid-19 vaccination, but only about 66% of people over 80 had completed two doses, officials said at the briefing.
Source: CNN Brasil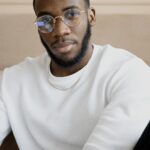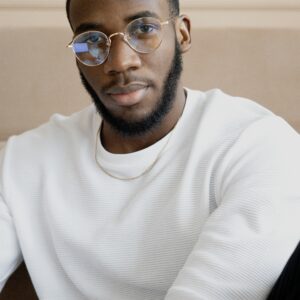 Bruce Belcher is a seasoned author with over 5 years of experience in world news. He writes for online news websites and provides in-depth analysis on the world stock market. Bruce is known for his insightful perspectives and commitment to keeping the public informed.