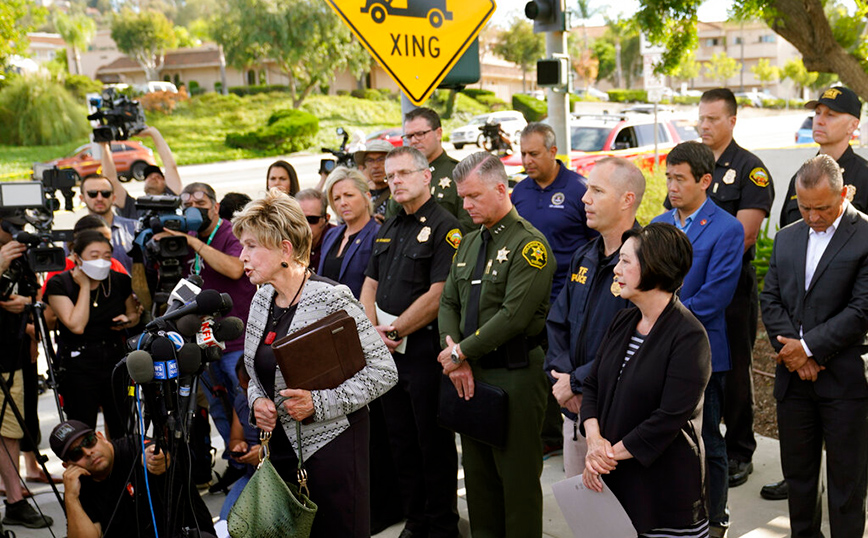 Another armed attack in a few hours shocks the US. One Taiwanese died and four others were seriously injured by gunfire inside a church in California yesterday Sundayaccording to Taipei police and authorities, a day after the deadly racist attack with ten dead in Buffalo, New York.
The victims were all from Taiwan, the Taipei Foreign Ministry said in a statement, adding that it "asked its delegation to express its sincere condolences to the families of the victims."
Parishioners were having lunch after a morning service when the gunman stormed in and started firing.according to the authorities.
Some of the faithful managed to stop him, "tied him with an electric cable and took away at least two weapons" before the sheriff's assistants arrived on the spot.said Orange County Deputy Chief of Police Jeff Hallock during a press conference, as broadcast by the French Agency and the Athens News Agency.
Inside the building in the Laguna Woods area, about 70 miles southeast of Los Angeles, there were 30 to 40 people at the time of the attack.
Police are investigating the motives of the perpetrator, Halok continued, clarifying that the arrested suspect, of Asian origin, about 60 years old, has not been injured.
According to the sheriff's office, the victims were between 66 and 92 years old.
"The man is not considered a resident of the area and investigators are working to determine his whereabouts and whether he is associated with the church or worshipers," the sheriff's office said in a statement.
Source: News Beast