The program CNN Soft Business , presented by Phelipe Siani and Fernando Nakagawa, won the 2022 +Admirados da Imprensa de Economia, Business and Finance 2022 award, in the "TV Program" category. The award ceremony, promoted by the websites Jornalistas & Cia and Portal dos Jornalistas, took place this Tuesday, the 29th, and announced the winners in eight categories, in addition to the TOP 10 most admired journalists.
Since September 2021, when it went live for the first time, CNN SOFT BUSINESS , piloted by Fernando Nakagawa and Phelipe Siani, brings weekly real classes to the viewer, on the most varied topics related to business, economics, investments and technology. Whether on TV or YouTube, "Business" speaks directly to anyone who wants to stay tuned in an easy and fun way. The enormous charisma and knowledge of the presenters, added to subjects that are often dense, but approached with lightness, are the perfect formula for a program that is unique on Brazilian TV.
"The economy is a complex subject, but, at the same time, very important for everyone's life. Receiving this award is an honor and the crowning of hard work, but very pleasant by a great team", reinforces Nakagawa.
CNN Soft Business' victory is even more significant when you look at the quality of the competitors. The attraction competed with the following programs: CNN Money (CNN), Jornal Nacional (TV Globo), Jornal da Globo (TV Globo), Estúdio i (Globo News), Cenário Econômico (TV Brasil), Giro Econômico (TV Cultura), Jornal da Gazeta (TV Gazeta), Small Businesses, Big Businesses (TV Globo) and Business (TV Jovem Pan).
"It is very gratifying to be recognized by one of the most relevant awards in the sector. This just shows how the quality we deliver is being seen and admired by our audience. The program proposes to demystify and really use a more accessible language, breaking out of the bubble and going deep into the details and information", highlights Siani.
CNN SOFT BUSINESS : on air every Sunday at 11:15 pm on TV, and always available on YouTube from CNN Brazil SOFT 🇧🇷
The journalists chosen among the TOP 52 +Admired by the Economy, Business and Finance Press received a certificate. Among them are professionals from CNN Brazil l Thais Herédia and Priscila Yazbek, who were among the finalists in the "National Journalists" category. They appeared alongside names such as Miriam Leitão (O Globo), Carlos Alberto Sardenberg (Globo/CBN), Katherine Rivas (InfoMoney), Adriana Mattos (Valor Econômico), Adriana Fernandes (Estadão), Adriana Cotias (Valor Econômico), Alexa Salomão (Folha de S.Paulo), Aluisio Alves (Reuters), Vicente Nunes (Correio Braziliense), Sandra Boccia (Época Negócios) among others.
In the "Digital Channel" category, another nomination from the house: the CNN Business business section of CNN Brazil was also a finalist alongside: BMC&News, E-Investidor, Exame, InfoMoney, InvestNews, Money Times, NeoFeed, TC Mover, Valor Investe.
The award has been in existence since 2016 and this year it was sponsored by BTG Pactual, Deloitte, Gerdau, Grupo Nexcom and Telefônica | Vivo, with support from LATAM and Press Manager, in addition to institutional support from IBRI.
Initially, 400 journalists were nominated, representing 49 vehicles, among which were: News Agency, Digital Channel, Newspaper, Magazine, Podcast, TV Program, Radio Program and Site/Blog.
Voters for the award are journalists and communication professionals, registered with Jornalistas & Cia.
Source: CNN Brasil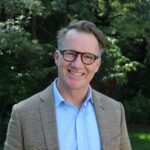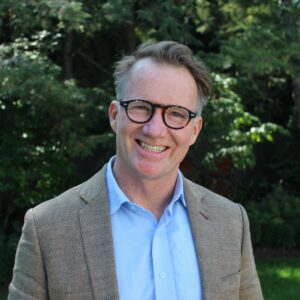 I'm James Harper, a highly experienced and accomplished news writer for World Stock Market. I have been writing in the Politics section of the website for over five years, providing readers with up-to-date and insightful information about current events in politics. My work is widely read and respected by many industry professionals as well as laymen.