- Article Top Advertisement -
Brazil has one of the largest public transplant systems on the planet, with 88% of procedures financed by the Unified Health System (SUS). In absolute numbers, Brazil is the second largest transplanter in the world, behind only the United States.
Patients receive comprehensive and free assistance, including preparatory exams, surgery, follow-up and post-transplant medication, through the public health network.
- Article Inline Advertisement 1-
In this week, the CNN Vital Signs presents an overview of transplants in Brazil. The rerun of the program, presented by cardiologist Roberto Kalil, will air this Saturday (28), at 7:15 pm.
The National Transplant System (SNT) integrates the Health Secretariats of all states and municipalities, in a coordinated structure to centralize the notification of donations and provide adequate logistics for organs and tissues.
Despite this, experts reveal that Brazil faces difficulties in the face of a vital element for transplantation: the donor.
"The transplant starts with a donation. Without a donor, there is no transplant. If you increase the number of donors, the system behaves. We have many transplant centers that could be used more than they are, due to lack of donations", explains Paulo Pêgo Fernandes, head of InCor's Thoracic Surgery Division (see interview in the video above ).
According to the expert, a single donor can save up to ten lives . The donation includes corneas, kidneys, liver, lungs, heart, pancreas, intestines, as well as skin and bones.
According to a survey conducted by the Federal University of São Paulo (Unifesp), family refusal is the main reason that prevents organ donation in Brazil. According to the Brazilian Association of Organ Transplantation (ABTO), 43% of families refused to donate organs from their relatives after proven brain death in 2021.
According to current legislation in the country, the family needs to authorize the donation of the organs of a loved one – a sovereign decision.
"There was a period when they had a big media campaign, in which everyone was a donor until proven otherwise. This is the presumed donation. In some countries this works. Argentina and Spain are like that. In Brazil, there was a lack of clarification for the population. The population was startled, thinking 'wow, they're going to take my organs and what if I don't want to?'", says Fernandes.
Importance of talking about the subject with the family
The doctor highlights the importance of manifestation of people with family members by the desire or not for organ donation.
Experts explain that the refusal of relatives to donate organs is based on a lack of knowledge about what brain death is, in addition to religious factors or the understanding that the family member can recover.
For 25 years at the Organ Procurement Organization (OPO) at Hospital das Clínicas, nurse Edvaldo Legal de Moraes has been talking to families with the aim of clarifying, in a didactic way, what brain death is and the importance of donation.
"My role is not to convince, but to enable the family to make a decision. Understand what the family thinks about the issue of donation and what the person thought about donation in life. One of the techniques we learn in the communication course is to reflect emotions", she says.
The nurse explains that, when faced with the news of the death of a loved one, he observes how the family receives and processes the information. "The idea of ​​being trained in this scenario is for us to lead the family to something that makes them feel comfortable and confident within a tense scenario that is receiving the news of the death of a loved one", explains Moraes.
"I think it's the hardest thing in the world to talk about. Because no one imagines that one day it will happen. But people have to talk, because everyone is subject, we are all subject", says Luiz Melges, neurologist and head of the Neurology service at the Faculdade de Medicina de Marília.
In his professional career, Melges faced different cases of brain death of patients. In his personal life, he lost a son, victim of a car accident, and had to authorize organ donation.
"It's important, everyone has to talk. Luiz Fernando had this side of being very close to people, a different side of him, spiritual, always giving, not getting attached to material things. So that was more than enough for us to make the decision. We knew that this was part of his life profile", adds the doctor.
Valéria Samadello Melges, mother of Luiz Fernando, reinforces: "It was what made this donation easier, this act of love, this generosity, which was his. This possibility of donation was a gift for us, of letting his organs continue in other lives, "she says.
Transplantation between living donors
The episode will also show details of transplants performed between living people. Donation is possible as long as they are double organs and there is a possibility for the donor to have a life with normal health after the transplant. One of the kidneys or lungs, part of the liver, pancreas and bone marrow are examples of organs that can be donated while still alive.
People in good health, legally capable and who agree with the donation can be considered able to donate in life. By law, parents, siblings, children, grandparents, uncles and cousins ​​can be donors. Donation by people who are not relatives can only happen with judicial authorization.
The organs and tissues that can be obtained from a living donor are a kidney (one kidney is donated and both the donor and the transplanted person can lead a perfectly normal life), bone marrow, liver or lung.
From the city of Socorro, in the interior of São Paulo, the team from CNN shows the story of civil servant João Batista Preto de Godoy, who needs a transplant after liver cancer.
"Cancer is just you. The transplant moves because I had to put a person together with me. Someone will have to go into an operating room, make a cut, take a part of the body and donate it to me", says João. The outcome of this story can be seen in this week's episode.
"To donate is to be reborn. When I teach, I say that there is nothing more rewarding than putting a liver that is out of blood, without circulation and opening the clamps and seeing the rebirth of the liver, the recirculation of the blood. This is life, a rebirth for that person", says Luiz Augusto Carneiro D'Albuquerque, director and professor of the Division of Liver and Digestive Tract Transplants at the Hospital das Clínicas in São Paulo.
Source: CNN Brasil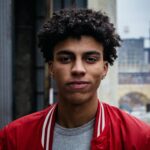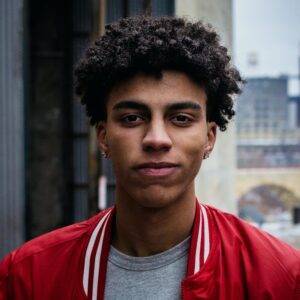 I am an experienced journalist and writer with a career in the news industry. My focus is on covering Top News stories for World Stock Market, where I provide comprehensive analysis and commentary on markets around the world. I have expertise in writing both long-form articles and shorter pieces that deliver timely, relevant updates to readers.
- Article Bottom Advertisement -