For the first time in 11 weeks, Ethereum has received an influx of $11 million in investor money, according to research agency CoinShares.
Analysts at CoinShares have posted a report showing that crypto funds have experienced a capital outflow of $423 million over the past week. Experts say that this is the largest outflow of assets in the history of the cryptocurrency industry. The previous maximum capital outflow of $198 million was recorded in January of this year.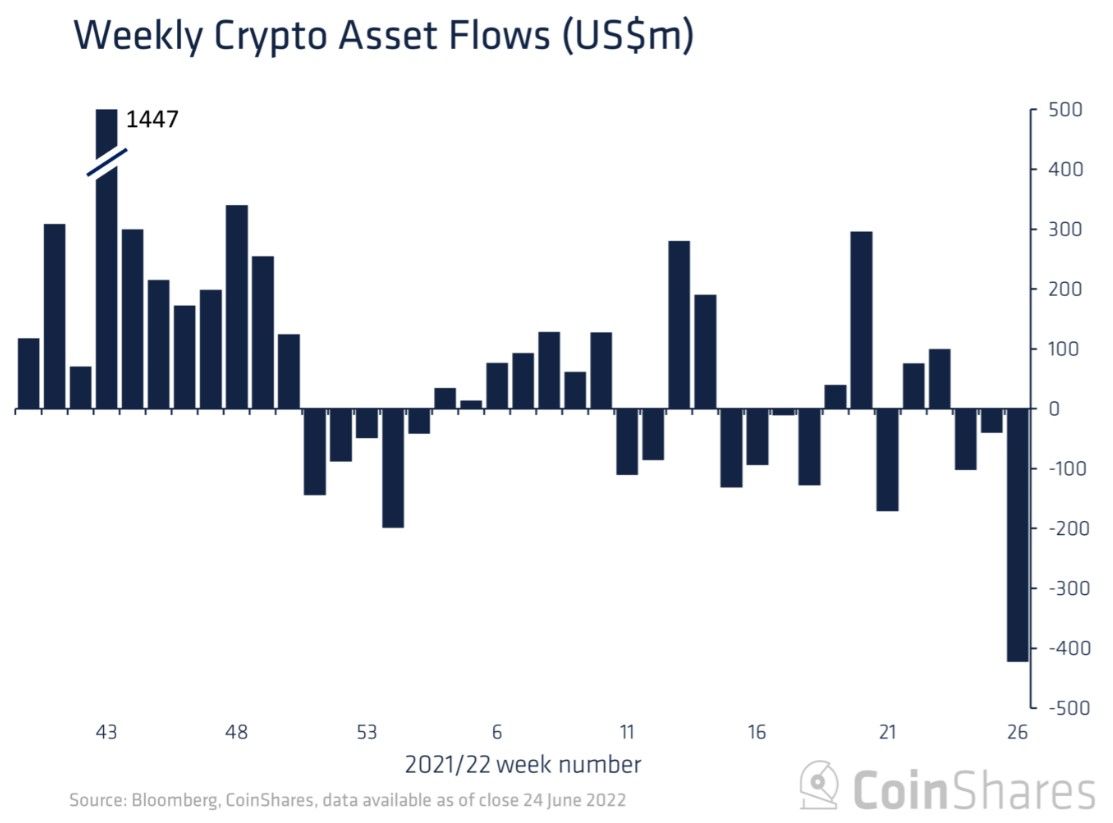 The report says that this is not the largest indicator in relation to the total amount of assets under management (AuM). The record was recorded during the February 2018 bearish trend, when the outflow was 1.6% of AuM, while last week's outflow was the third largest on record, 1.2%.
At the regional level, the outflow of funds occurred almost exclusively from Canadian exchanges and one particular provider. The event took place on June 17th but was reflected in last week's numbers due to delays in trading reports and likely caused bitcoin to drop to $17,760 over the weekend.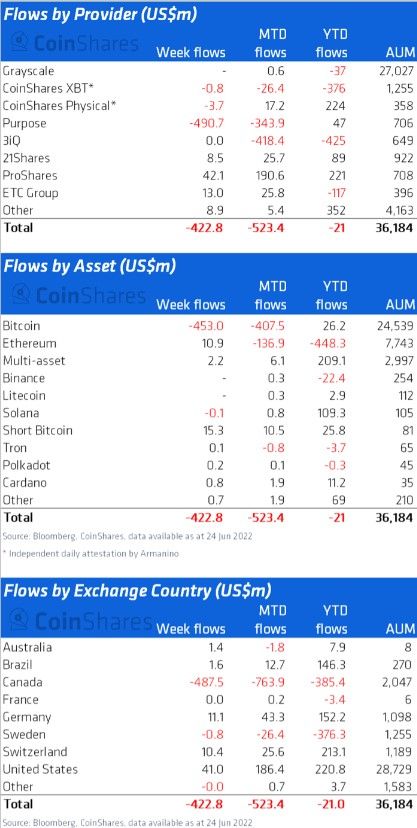 Other operators recorded cumulative inflows of $70 million, underscoring highly polarized sentiment among digital asset investors, experts say. The outflow of funds was focused almost exclusively on bitcoin, reaching $453 million in a week, leaving the total Bitcoin AuM supply at $24.5 billion, the lowest point since early 2021. Ethereum received an influx totaling $11 million for the first time after 11 consecutive weeks of outflows.
Recall that literally in the previous report, CoinShares claimed that investors were buying bitcoin despite the "bearish sentiment".
Source: Bits