Germany will likely enter a deep recession similar to the one seen during the 2009 global financial crisis if Russia decides to completely cut off natural gas supplies, one of the country's biggest banks, Commerzbank, has warned.
In particular, in its interim report Commerzbank estimates that if Russia severely cuts further or completely stops natural gas flows, the German economy could shrink dramatically by 2.7% in 2022 and a further 1.1% in 2023.
It is recalled that at this stage Russia has already reduced the volumes of natural gas it sends to Germany via Nord Stream 1 to 20% of the pipeline's capacity.
In the latest escalation in the energy standoff, Moscow claimed on Wednesday that sanctions were making it impossible to receive the pipeline's critical turbine that had been sent to Canada for repair, although Europeans believe Vladimir Putin is retaliating against the West's response to his invasion of Ukraine.
Many economists now predict the eurozone will enter recession in the coming months as gas prices soar and consumers and businesses cut back on energy use.
In addition, analysts increasingly fear that Russia will completely cut off supplies, a move that would cause an energy shock in eurozone countries.
"If Russian gas supplies were to stop completely, rationing would probably be inevitable, which would particularly affect the industry," Commerzbank, Germany's second-largest bank, said in its report.
Elsewhere in the report it is pointed out that "if this happens the German economy will likely sink into a severe recession similar to the one that occurred during the global financial crisis in 2009".
It is noted that Europe's largest economy, Germany, is heavily dependent on natural gas, as before the invasion of Ukraine it imported quantities that covered more than half of its needs from Moscow.
Source: Capital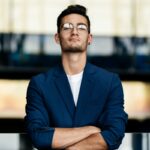 Donald-43Westbrook, a distinguished contributor at worldstockmarket, is celebrated for his exceptional prowess in article writing. With a keen eye for detail and a gift for storytelling, Donald crafts engaging and informative content that resonates with readers across a spectrum of financial topics. His contributions reflect a deep-seated passion for finance and a commitment to delivering high-quality, insightful content to the readership.