«We believe that every child should be able to grow, dream and live in the world to the fullest of his possibilities». This is the philosophy that has always inspired the Benedetta D'Intino Centera non-profit organization that has been assisting for about thirty years children with severe communication disabilities and children and young people who need psychological support.
In Italy every year, 5 out of 1000 children, between 0 and 17 years, present complex clinical situations which often also lead to one severe communication disability: these are children who cannot communicate with their own voice, with writing but often not even through body language or facial expression and who therefore need a multi-specialist clinical intervention to ensure them a better quality of life.
And it is precisely to support the care these children need that she was born the charity initiative promoted by the Benedetta D'Intino Center: an online auctionactivate until December 1stwhich allows you to win by connecting to the platform charitystars. comthe works by great contemporary photographers.
Among the shots up for auction, Margot Kidder, Playboy (1975) by Douglas Kirklandthe legendary photographer famous for having immortalized Hollywood stars such as Marilyn Monroe and Angelina Jolie; The Wedding, (1994) by Sandy Skoglund, the American conceptual artist, one of the best-known exponents of Staged Photography, famous for portraying scenes of everyday life distorted by surreal and fantastic events. And then again shots by Giovanni Gastel, Lorenzo Marini, Marina Bolla and many other photographers of the contemporary art scene.
The charity initiative will end on 1 December, on the occasion of the event Deeply human, promoted by the Center and organized at BASE Milano (Ground Hall 1 via Bergognone 34). During the evening it will be possible see the auction shots live but also live a unique and touching experience experiencing what it really means to communicate without being able to speak. In fact, it will be presented during the event a multimedia installationwhich he proposes augmented reality and interactionto let those who put themselves experience what they experience in relation to those who cannot speak. Participation in the event (open to the public) will also allow support the clinical pathways for the children of the Benedetta D'Intino Centerfor a minimum donation of 100 euros per person (for information and reservations, write to ufficiorf@benedettadintino.it)
The Onlus, born in 1994 from the desire of Cristina Mondadori, in memory of his niece Benedetta, who passed away prematurely, she has been carrying out important awareness-raising initiatives for years. The centerconsidered today an excellence both in Italy and abroad, was the first reality in our country to devote himself entirely to the development of AACa clinical practice born in the 1950s in North America for facilitate and increase communication in people with communication difficulties.
Thanks to a multidisciplinary team of 14 professionals specialized in AACincluding child neuropsychiatrists, speech therapists, neuro and psychomotricity therapists and psychologists, the work of the Benedetta D'Intino Center aims to improve the quality of life of children with communication difficultiesfavoring the greatest degree of autonomy possible. Based on a simple but powerful principle: communication is everyone's right.
More stories from Vanity Fair that may interest you:
The Freedom Casesthe charity project that helps orphaned children in Ukraine
Sanfilippo syndrome, what it is and with what symptoms the disease also known as "children's Alzheimer's" manifests itself
Dog therapy: dogs return to children's hospitals and it's time for special pampering for children again
Source: Vanity Fair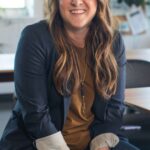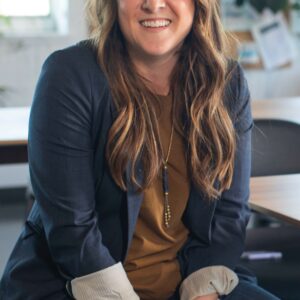 I am a writer at World Stock Market. I work on the Finance and Market section and write about stocks, ETFs, and market trends. I have been involved with writing for over 8 years and have experience in various industries such as finance, technology, and cryptocurrency.