Curious and greedy. There white rhino baby which for a couple of weeks has become the latest addition to the Care for Wild Sanctuaryin fact, he never stops sucking his mother's milk Twinkle and to smell everything that comes within range: grass, shrubs, earth, sand and rocks where it is taking its first steps. It is the fourth white rhino born in 2022 in the South African sanctuary founded by Petronel Nieuwoudt which since 2014 has been dedicated to saving, caring for and reintroducing rhinos into the wild that have survived attacks by poachers and who, injured even very seriously due to the cutting of their horns, would be destined to die. And this is precisely the story of Twinkle, the mother of the last born. «Twinkle-explains Petronel, she arrived here in 2016 after poachers killed her mother. She herself was found seriously injured: deep machete cuts, inflicted by poachers, they were in fact there bleeding out. For this reason, before entering the back to nature program in 2018, she underwent a long rehabilitation that led her first to recover from her injuries and then to get used to wildlife again".
The first orphaned cub to arrive at the sanctuary was named Lunar
It is not the first time that in the sanctuary of Petronel a white rhino, saved, cared for and reintroduced into nature, it reproduces. A fundamental event for the conservation of the South African territory, to which the staff of the center has dedicated particular attention since the first rhino to be saved arrived from a private individual. «It was 2012 when the first one arrived orphaned rhinoceros. We called him lunar. Not long after, 4 more orphans arrived; Bobby, Didi, Tempesta and Timbi». But the fundamental year was 2014. After moving to the current headquarters, Petronel and his staff were called by one of the most important natural parks on the African continent, the Kruger National Park. "South Africa was fast becoming the center of the poaching crisis. Rhinos were being killed in national and provincial parks and on private property. The numbers of poaching were increasing at an alarming rate and the effects were becoming ever more devastating as more orphans were left helpless and alone to their fate. It is in this ever-growing emergency situation that national parks are starting to turn to associations and organizations operating in the area, in order to bring their animals to safety. "I remember when they asked me to take the orphans out of Kruger. Not even for a second did I hesitate or look back. It was my calling and I had faith."
The puppy drinks milk and plays all the time
Twinkle's Puppy, Who Still Doesn't Have a Name, cmeanwhile continue to drink the milk directly from the mother's breasts, who initially felt the fatigue of childbirth. It was the first time she had become a mother and she also needed to get used to her new condition. She «she needed a little extra support and attention to adjust to her new role of her. Luckily, the other rhinos stayed close to her 24/7 to help if needed. I "Rhino monitors", the staff members who are monitoring her are bringing her additional food and water to make sure she stays hydrated and has enough energy to take care of herself and her baby. Like the others new mothersTwinkle recognizes them and is comforted by their reassuring presence».
Saving orphan children from poachers: the dream of the Care For Wild Sanctuary
THE video that the South African shrine shared with Vanity Fair, they show the puppy full of energy that plays trotting next to its mother, lies down next to her to rest from its own exuberance, greedily sucks the milk until it is full and wanders around to discover all the wonders that the wild territory in which they live can offer them. «Twinkle became a mother for the first time at the age of 7. Hers She gave birth in the Intensive Protection Zone under the supervision of her caretakers who have been taking care of her for a long time. The puppy was really very small and it took him a while to stand up but in the end he started drinking the liquid so precious to support his immunity and development in the future ». "Every day we work with rhino orphans who have lost their mothers. Every day we do anything to prepare up to 40 bottles of milk. Every day we dream of a time when these orphans have puppies that won't need human intervention and care. For Twinkle and her first daughter, this dream came true».
Source: Vanity Fair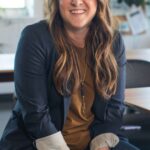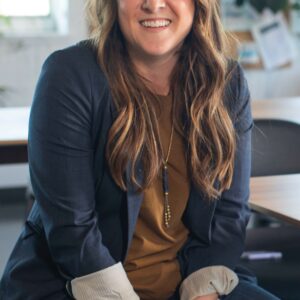 I am a writer at World Stock Market. I work on the Finance and Market section and write about stocks, ETFs, and market trends. I have been involved with writing for over 8 years and have experience in various industries such as finance, technology, and cryptocurrency.