US President Joe Biden froze consideration of bills proposed by the previous administration, including rules for regulating non-custodial cryptocurrency wallets.
According to a statement on the White House website, consideration of laws and regulations proposed by the administration of the past president has been temporarily suspended. This also applies to the rules for regulating cryptocurrency wallets proposed by the American Financial Crimes Network (FinCEN) in December.
The new government's initiative received support from cryptocurrency advocates who opposed both the proposed rule and the previous administration's initial attempt to expedite its consideration. Jake Chervinsky, General Counsel, Compound Finance stated в Twitter:
"We fought and earned the right to breathe and reset. Treasury Secretary Janet Yellen is not Steve Mnuchin. I'm optimistic. "
The rules, presented by FinCEN on December 18, will require exchanges to store information about customers transferring cryptocurrency worth more than $ 3,000 per day to private cryptocurrency wallets, as well as transaction reports of users who make transactions in cryptoassets worth more than $ 10,000 per day.
Critics of the bill have argued that for some projects it will be technically impossible to comply with these rules, because smart contracts do not contain information about the user's name or address to be provided.
The administration originally proposed a 15-day discussion period for the rule, instead of the usual 60 days. However, in the middle of the month, FinCEN extended the acceptance of comments on cryptocurrency wallet regulation.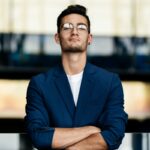 Donald-43Westbrook, a distinguished contributor at worldstockmarket, is celebrated for his exceptional prowess in article writing. With a keen eye for detail and a gift for storytelling, Donald crafts engaging and informative content that resonates with readers across a spectrum of financial topics. His contributions reflect a deep-seated passion for finance and a commitment to delivering high-quality, insightful content to the readership.