Dimitri Fricano, 35 years old from Biella, was sentenced to 30 years in prison for the murder of his girlfriend Erika Preti. After six years in prison He was also granted house arrest due to his pathologies, including obesity and excessive smoking. Specifically, the surveillance court of Turin granted home detention «due to his obesity and functional limitations resulting from polyneuropathy in his lower and upper limbs, he is unable to independently carry out his daily needs and needs assistance that it is not possible to dispense in an institution."
The man is now in his parents' home which is located a few kilometers from that of the parents of the girl he killed on 11 June 2017. They were on holiday together in Sardinia, in San Teodoro, when she stabbed to death her then girlfriend, Erika Preti, a twenty-five-year-old from Tollegno, in the Biella area. She had tried to hide her crime by talking about an attempted robbery. She then confessed, after almost a month, to the prosecutor's office in Biella, saying that the murder had occurred after an argument.
The judges explain. «The subject underwent multiple psychiatric evaluations with adjustment of therapy, physiatric with indication of increasing pharmacological therapy for peripheral polyneuropathy, cardiological which highlighted multiple risk factors, cardiovascular including, in addition to severe obesity and active smoking (100 cigarettes a day)". And again: «During the restriction, a further increase in weight was observed as the patient cannot have a low-calorie meal (not provided by the institute's kitchen) and does not follow the dietary instructions, with frequent episodes of "binge eating" of contraindicated foods…Due to being very obese, despite having a wheelchair for travel, is unable to access services due to existing architectural barriers and the difficulties associated with the possibility of moving with said aid".
The girl's parents, interviewed by Corriere della Sera, define house arrest for Dimitri as a shameful decision. «I knew he wouldn't serve 30 years in prison, but six is ​​really too few. You don't wish death on anyone, but this story would only end like this. Nobody will give me "my little girl" back anyway. And for us the pain is still too strong" said Fabrizio Preti. «It was like being stabbed in the heart. I immediately called my lawyer to understand the reason for this choice: he explained to me that they can no longer treat him in prison and for this reason they decided to send him home to his parents. I had learned that in January he had been transferred to hospital for a few days but then he had returned to prison. His is a rare case. To think that not even mafiosi receive this treatment. However, he assured me that if he were to recover, he would return to his cell. I don't believe it very much."
«How can you think of forgiving someone who took away the most beautiful thing that life has given you? Who expects the man you entrusted your daughter to kill her? We celebrated Christmas with him. He also brought his parents. Erika and Dimitri got engaged when they were just teenagers. When she confessed we were all shocked. Only later did we discover the problems she had suffered from."
Source: Vanity Fair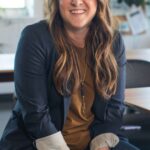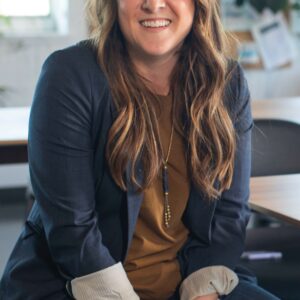 I'm Susan Karen, a professional writer and editor at World Stock Market. I specialize in Entertainment news, writing stories that keep readers informed on all the latest developments in the industry. With over five years of experience in creating engaging content and copywriting for various media outlets, I have grown to become an invaluable asset to any team.