Would you ever send your child to a summer camp to learn the secrets of becoming a YouTuber? In the United States there are already realities of this type, which teach students children aged 6 to 13 how to chart a path to success in the digital age.
Talks about it Washington Postwho explained how the Creator CampTexas, founded two years ago by a group of young creators (now aged 23 to 24), who met through their high school filmmaking class. The project exploded this summer, reaching as far as 1,300 registrations. The inauguration of 18 locations is scheduled for next year, confirming a rapidly expanding interest.
On the other hand, becoming a full-time creator has emerged as one of the most popular career goals among students in America and around the world. In a survey conducted in 2019, globally, by Harris Poll and from Lego, Almost 30% of children aged between 8 and 12 indicated "YouTuber" as their first choice professional (three times more than those who chose "astronaut"). The same year, a survey of Morning Consult conducted on Generation Z and millennials in the United States found that more than half of 13-38 year olds (54%) would like to become social media influencers.
Demand is continually expanding. And it is precisely to satisfy her that these summer camps have arisen where skills are taught that can be useful to aspiring YouTubers. And even traditional universities, such as Cornell, the University of California at Los Angeles, the University of Southern California and East Carolina University have added courses on social media marketing and content creation.
Interviewed by Washington Postthe very young participants in the summer camp explained that YouTube is, for them, an elevator that leads to social success, to fame and wealth. "YouTubers make a lot, a lot of money," said "Colin," 9, a fourth-grader. Chloe has dreamed of becoming a YouTuber since she was 4 years old. And now that she is 7, she is serious: «I love YouTube and I want to be famous on this platform, because I want a lot of money».
Children start classes at 8.30am, to learn technical skills such as video editing on CapCuta mobile-first video editing platform created by ByteDanceprecursor of TikTok. They also learn storyboarding, how to write video scripts, and the basics of shooting a video blog«vlog», as compelling as possible.
The camp costs $230 per week (which lasts three days). To protect their safety, teachers advise children not to use their real names online: at the beginning of lessons, everyone chooses a pseudonym. Parents will decide whether to allow their children to keep their real name on social media. Furthermore, teachers try to insist on the importance of creating videos above all to have fun and express their creativity. But it is undeniable that, even at such a young age, young aspiring YouTubers are strongly (and frighteningly) interested in economic opportunities.
Source: Vanity Fair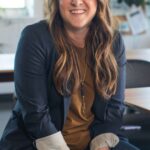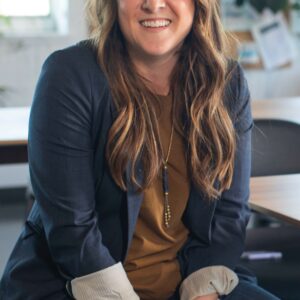 I'm Susan Karen, a professional writer and editor at World Stock Market. I specialize in Entertainment news, writing stories that keep readers informed on all the latest developments in the industry. With over five years of experience in creating engaging content and copywriting for various media outlets, I have grown to become an invaluable asset to any team.