Large manufacturers of computer components are haunted by the idea of ​​a full-fledged gaming station that would allow them to completely separate from the outside world and completely immerse themselves in virtual reality. Actually, for this purpose, the famous company Cooler Master officially introduced an extremely unusual computer system called Orb X, which is presented in the form of a conditional sphere, inside which there is a user, controllers and monitors. It looks quite stylish and unusual, but the developers focus on the fact that this computer was created not only for gamers – office workers with spreadsheets will also be comfortable.
The Orb X design includes the computer itself (probably installed somewhere under the user's seat or behind it), a comfortable chair with many backrest positions, a mount for a monitor (or monitors), a pretty good audio system, a docking station with USB ports and a strip of LED lighting around the entire body of the sphere. Due to the fact that the body of the system is large enough, inside the user on the chair can deviate and even swing, and on the monitor mount you can put either one model with a diagonal of 34 inches or three monitors with a diagonal of 27 inches. In addition, in front of the chair itself there is a small table for placing a keyboard, mouse and gamepad (there is also a console compartment in the case).
The manufacturer paid a lot of attention to small details that you do not immediately pay attention to. For example, a docking station with USB ports is equipped with four USB Type-A outputs and two USB Type-C outputs – the latter have the ability to output 60 W of power, so you can easily power a laptop or smartphone. Also, the developers of the novelty made sure that the user does not get tired during work or rest – for this, a footrest was installed inside the capsule. The result is an extremely private "room" for playing video games or working with documents and spreadsheets.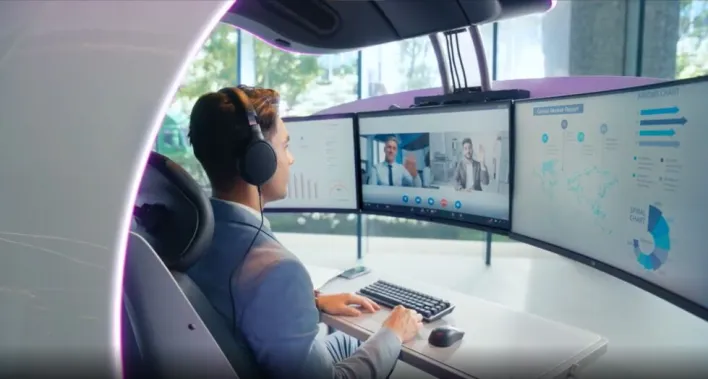 Of course, the backlight also plays a role – the device is illuminated along the contour with stripes that support several glow modes and flexible color settings, plus the platform on which the case is installed also has a backlight zone. Such a thing looks insanely attractive, but Orb X, of course, will not become a mass product. The fact is that the bright novelty costs about 12-15 thousand dollars, and its weight is 345 kilograms. It will be problematic to put something like this in the living room, and it is too expensive for the office.
Source: Trash Box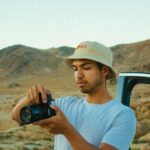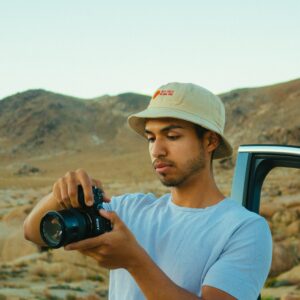 Charles Grill is a tech-savvy writer with over 3 years of experience in the field. He writes on a variety of technology-related topics and has a strong focus on the latest advancements in the industry. He is connected with several online news websites and is currently contributing to a technology-focused platform.