Of King Charles III's coronation, the world saw only what Buckingham Palace approved. The Guardian he had anticipated it in May, explaining that the BBC had allowed the monarchy to decide which footage could be used to cover the event and raised doubts about the impartiality of the national broadcaster. Now the English newspaper returns to the issue, confirming that, according to the former head of Sky NewsJohn Ryley, who resigned in May after 17 years, British TV channels have allowed Buckingham Palace to pre-emptively censor television coverage of King Charles' coronation.
The television producer spoke of "extraordinary restrictions" imposed by the monarchy on the channels that would broadcast the ceremony, and of a request that he defined as "Orwellian": that of retroactively banning the videos after they had been broadcast. A "private and confidential" agreement would have been established between Buckingham Palace and the broadcasters: "Royal spin doctors had the opportunity to censor any images of the coronation before it could be played… And it was always the royal spin doctors who decreed which clips of the footage could be shown in future broadcasts in what they called, in an Orwellian phrase, "a perpetual montage"».
Ryley's decision to speak out broke the silence surrounding secret deals between British television and the royal family. His comments also confirm what the Guardian he had written on the Bukingham Palace's control of funeral coverage of Queen Elizabeth II, even before the coronation of King Charles III. There would also have been an active WhatsApp group in which the spin doctors would have communicated in real time to the senior editors of BBC, Itn And Sky News whether the royal family wanted specific footage removed from circulation."
Ryley also said he regretted that Sky News took the "bad decision" to provide Prince Charles with a comprehensive list of questions before an interview, in 2017: «If a viewer had asked us whether this was entirely in line with our core values ​​of honesty towards our audiences, it would have been difficult to mount a solid defense. Imagine sending a list of questions to a prominent politician or business leader. It could happen in a puppet state».
According to the former head of Sky News, broadcasters are now "too supine" and "too complacent" when it comes to the monarchy. "Issues such as why King Charles III did not pay any inheritance tax on the fortune inherited from his mother or whether the Duchy of Cornwall does not pay capital gains tax should be looked at properly. Reporting should be much more rigorous." But when journalists try to ask questions directly to members of the royal family, "the spin doctors go crazy".
Source: Vanity Fair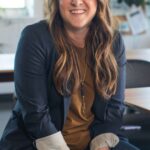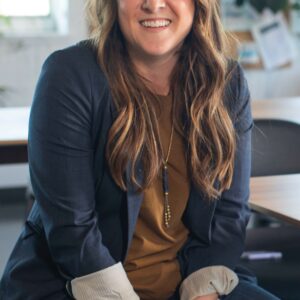 I'm Susan Karen, a professional writer and editor at World Stock Market. I specialize in Entertainment news, writing stories that keep readers informed on all the latest developments in the industry. With over five years of experience in creating engaging content and copywriting for various media outlets, I have grown to become an invaluable asset to any team.