- Article Top Advertisement -
The Santa Catarina Court of Justice decided, this Friday (11), to release businessman Airton Antonio Soligo, who was an advisor to former Health Minister Eduardo Pazuello.
Airton, also known as Airton Cascavel, is accused of raping an 18-year-old girl who worked as a caretaker for his mother. The crime would have occurred in 2017 in the house where Soligo's mother lives, in Joinville.
- Article Inline Advertisement 1-
For judge Antonio Zoldan, the freedom of the accused does not constitute a threat to public order.
In the decision, Zoldan states that although "the seriousness of the alleged crime and the repercussion of the case are considered, there is no evidence in the records that, in almost five years, the patient acted to embarrass the victim again".
The judge disregarded the fact that a brother-in-law of Soligo would have forwarded a message to the victim's father. In the judge's assessment, it was not established that there were attacks by the accused against the victim.
The defense claimed that the process that investigates the rape is still open and that no complaint was offered. He also argued that for medical reasons, it would be fitting to relax the prison.
Airton Cascavel's lawyer, Zorser Hardman, criticized the arrest and said that the businessman suffers political persecution. "The arrest was absurd and the accusation made against him is framed," said the lawyer.
The businessman has the state of Roraima as his electoral stronghold. In 2021, he acted in Brasília as a trusted advisor to the former Minister of Health, Eduardo Pazuello, in articulation with politicians.
Source: CNN Brasil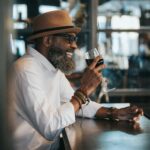 - Article Bottom Advertisement -