New devices for sanitize environments from viruses through microwave, without the use of chemical agents or filtering materials. He just threw them e4life on the basis of a patent whose reliability has been scientifically tested. The technology incorporated into the two devices, one portable and one for environments up to 50 square metersboasts an effectiveness of over 90% and is obviously harmless to humans and animals.
The sanitization system is in fact based on the transmission of waves which, in the presence of viruses in the environment – from the Sars-Cov-2 variants to the flu ones and all the others – act on thebalance between positive charges (internal to the nucleus) and negative charges (which make up the envelope of the virus). The production of a precise electromagnetic field intervenes on this balance destroying the virus shell effectively inactivating its power of diffusion and transmission from one individual to another. The sanitizing action is generated through the instantaneous propagation of waves which, with an intensity lower than that of a common Wi-Fi or smartphonecreate a safe space from contagion.
Two excellences behind innovation
It is precisely this technology that is launched on the market e4lifea joint venture born between two global excellences: ELT Groupa world leader in electronic defense systems for over 70 years, e Lendlease, specialized in large urban regeneration projects. «To date, there is no technology like this: the devices are designed to integrate into the family and professional context with great effectiveness, a perfect complementary solution to vaccines and current prevention and protection devices to reduce the spread of viruses in the air – explains Vincenzo Pompa, CEO of e4life – are tools that represent a new era in the sanitization of environments."
For the first time a company involved in defense and one in urban regeneration, active within the Federated Innovation structure of Milan Innovation District (Mind), «make it possible to market a device of such social and industrial significance» he adds Alberto Sangiovanni-Vincentellipresident of e4life.
The devices are available in portable version (e4you), to be worn while traveling and in crowded places for as long as you want without any risk (thanks to SAR certification) – for example on a train or in a market – or in fixed version (e4ambient), to be placed in closed environments such as offices, meeting rooms, homes or cabins and compartments in which you travel in situations where you share spaces with other people (with an area of ​​approximately 50 square meters affected by the sanitizing action).
Covid still lurking
The issue of contagions and infections, in fact, continues to worry us. It didn't end with Covid-19. This is revealed in a recent survey conducted for e4life by Digimind, a platform specializing in market intelligence and social media listening. The analysis examined the period between June 2021 and last July, for a total of approximately 3.5 million interactions on the web and social networks by Italian users. It turns out that the topics related to the spread of the coronavirus and viruses in general are still widely discussed online, with a monthly average in the first half of 2023 of over 100 thousand mentions even two years after the end of the most dramatic pandemic phase – about half compared to 2021, with a peak of 250 thousand in January 2022 – especially in the segment relating to adult target (41-55 years for men, 26-40 years for women) and with professions that involve returning to the office or traveling for work reasons (commuters with public transport and business meetings).
The technology used in the e4life devices has been subjected to rigorous scientific tests and has obtained CE and SAR certifications after being examined by the Scientific Department of the Celio military hospital and the ViroStatics research laboratories.
Source: Vanity Fair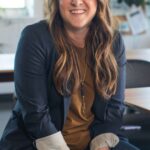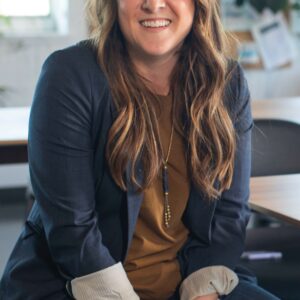 I'm Susan Karen, a professional writer and editor at World Stock Market. I specialize in Entertainment news, writing stories that keep readers informed on all the latest developments in the industry. With over five years of experience in creating engaging content and copywriting for various media outlets, I have grown to become an invaluable asset to any team.