The Federal Court of Criminal Cassation of Argentina reopened on Monday (18) two cases in which the vice president, Cristina Fernández de Kirchner, is accused.
The decisions revoke the non-prosecution measures issued for both cases –– Memorandum of Understanding with Iran and the case known as "Hotesur-Los Sauces" – in October and November 2021, respectively. Both criminal revocation decisions can be appealed before the Supreme Court of Justice of Argentina, the highest court in the country.
The vice president was accused of alleged cover-up by those responsible for signing the Memorandum with Iran, which agreed to a joint investigation into the attack on the Associação Mutual Israelita Argentina (AMIA) in 1994, which caused the death of 85 people and left more than 300 injured.
See also: Argentina eliminates taxes before elections
In the Hotesur-Los Sauces case, Cristina Kirchner and others are accused of crimes of money laundering, criminal association and negotiations incompatible with public service, for alleged corruption maneuvers through the Kirchner family's hotel and real estate businesses during their management. .
A CNN seeks the answer from Cristina Kirchner, former president of the country for two consecutive terms (2007-2015). In the past, she has maintained her innocence in both cases.
In the case of the agreement with Iran, the decision gives rise to appeals filed by two authors and revokes the decision to archive the case, which returns "the case to the court a quo for compliance with the procedural acts pending production".
Cristina Kirchner's lawyer, as soon as the case was filed, said that the case against the former president was "unfair".
"After five years of an unfair process where many consorts of the cause lost their freedom, many lost their health and many were stoned and defamed in their honor, like Cristina who was even branded a traitor to the country for this cause", said the lawyer in October 2021.
The reopening of the Hotesur-Los Sauces case includes the former president and her son, Máximo, current deputy, while her daughter, Florencia, was excluded from Monday's decision.
The indictment claims that the Kirchners received money from the rents that two businessmen, both public works contractors, paid to the companies Hotesur and Los Sauces while they benefited from tenders and contracts awarded by the authorities during the governments of Fernández de Kirchner.
The vice president's lawyers stated that "Hotesur SA and Los Sauces SA were legal businesses".
(Agustín Milic contributed to this text)
Source: CNN Brasil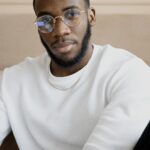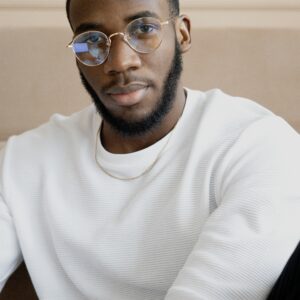 Bruce Belcher is a seasoned author with over 5 years of experience in world news. He writes for online news websites and provides in-depth analysis on the world stock market. Bruce is known for his insightful perspectives and commitment to keeping the public informed.