ESPM International Relations professor Leonardo Trevisan stated this Tuesday (19), in an interview with CNN, that the United Nations (UN) has lost relevance in facing global crises over the years.
"The UN, in recent years, has lost its preponderance and needs an injection of courage in some way. The UN needs a redesign of its internal architecture and, above all, what to do to resolve crises. The UN is playing a role of irrelevance in the face of crises and even it itself realizes this", defended Trevisan.
The professor's speech comes after the confirmation of the absence of four of the five heads of state that form the group of permanent members of the Security Council at the UN General Assembly. Only US President Joe Biden will attend the meeting.
Vladimir Putin (Russia), Xi Jinping (China), Emmanuel Macron (France) and Rishi Sunak (United Kingdom) will send representatives.
"The owners of the party do not attend the party, that is the fact", he stated.
For Trevisan, the decline in the UN's protagonism and power to resolve global crises has a direct link to the decline in investment from the richest countries. According to him, the UN coffers have dried up and there is a lack of money to act in the 49 emergency situations registered around the world.
"Since the beginning of the Trump administration there has been control over UN resources. As soon as the rich closed the coffers, took all the resources from the UN, the UN lost relevance", defended the professor.
Lula's speech
President Luiz Inácio Lula da Silva (PT) will deliver, this Tuesday, starting at 10 am (Brasília time), the opening speech of the 78th General Assembly of the United Nations (UN), in New York, in the United States United.
Among the topics that must be addressed by the Chief Executive is the need for reform in the global governance system. According to Lula, the model currently in force, created after the Second World War, no longer represents the geopolitics of the 21st century.
Another issue that must be raised is the permanent members of the UN Security Council.
"Why can't Brazil enter? Why can't India join? Why can't South Africa join? Why can't Germany enter? Why can't India enter? Who said that the same countries that were placed there in 1945 remain there?", asked Lula during "Conversa com o Presidente", his weekly live broadcast.
See also: Most deaths in Libya could have been avoided, says UN
Interview produced by Rafael Saldanha
Source: CNN Brasil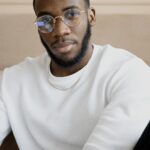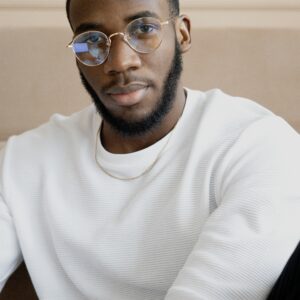 Bruce Belcher is a seasoned author with over 5 years of experience in world news. He writes for online news websites and provides in-depth analysis on the world stock market. Bruce is known for his insightful perspectives and commitment to keeping the public informed.