For months, hundreds of Cubans quietly left their home country to fight for Russia in the Ukraine war, chasing promises of money and Russian citizenship from digital recruiters, family members told CNN .
In much of Cuba, the economy has stagnated as the island suffers from a sharp drop in tourism, rising inflation and renewed U.S. sanctions.
In places like Santa Clara – a city of about 250,000 inhabitants, which suffers from frequent blackouts lasting several hours, and a landscape with more wagons than cars – there was a seemingly unlimited number of disaffected men to recruit.
Men like Miguel, who in July traveled to Russia and soon after was on the front line of the war with Ukraine, his mother Cecília told CNN .
"My son earned about 2,000 pesos a month working in Santa Clara," she said. "You can't buy a carton of eggs with that now. He just wanted to make our lives better."
Cecilia said she was afraid of Russian reprisals against her son and asked CNN not to identify either of them and to use pseudonyms instead of their real names.
After her son responded to a Facebook post seeking Cubans to work as cooks and construction workers in Russia, Cecília said two women contacted him via WhatsApp.
Cecilia said she heard some calls and one of the women spoke Spanish with a Russian accent. The second woman was Cuban.
Within a week, Cecília said, Miguel signed a contract to work repairing war-damaged infrastructure and the women sent a plane ticket from Varadero (Cuba) to Moscow.
Aboard the plane, Miguel told her he saw dozens of other young men of military age who had been recruited, including two distant cousins.
At first, Miguel's adventure seemed to be paying off. He sent money to his mother and elderly grandmother, which allowed them to buy items such as meat and coffee.
He texted his mother photos of the food he was eating: pizza and ice cream. "They were fattening him up for slaughter," said Cecília.
The last time they spoke via video call, Miguel had his head shaved and was wearing a Russian military uniform, she said. He was going to frontbut he told his mother not to worry and even put her on the phone with his commander, also Cuban, who promised he would take care of the boy.
But soon Miguel told his mother that he wanted to return home. "He saw what you see in a war," said Cecília. "He said he saw injured people, that people arrived at the hospital with missing arms and legs."
Miguel complained of illness to avoid having to fight, but the Russian superiors did not accept the excuses. The last time Miguel spoke to his mother, in early September, he said that Russian officers had taken his phone as punishment and that he had to bribe one of them to be able to call.
"He said 'Mommy, I'm on the front lines in Ukraine.' He is there, where he is dangerous", recalled Cecília. "They are there to protect Russian troops. They are cannon fodder."
The situation for Cuban recruits like Miguel is further complicated by Cuban authorities' announcement that they would treat citizens fighting for Russia as illegal mercenaries and online recruiters as human traffickers.
"Cuba is not part of the war conflict in Ukraine," said a statement from the Cuban Foreign Ministry. "It acts and will act rigorously against anyone who, from within the national territory, participates in any form of human trafficking for the purposes of recruitment or mercenarism so that Cuban citizens can use weapons against any country."
A special program dedicated to the case on Cuban state TV featured interviews with authorities saying that a network of 17 people, including alleged mercenaries and drug traffickers, had been arrested and, if convicted, could face sentences ranging from 30 years in prison to a sentence of death.
See also: Images show the destruction of the war between Russia and Ukraine
Source: CNN Brasil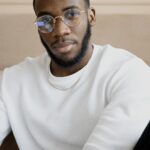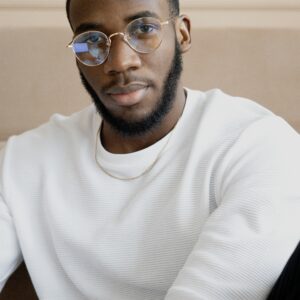 Bruce Belcher is a seasoned author with over 5 years of experience in world news. He writes for online news websites and provides in-depth analysis on the world stock market. Bruce is known for his insightful perspectives and commitment to keeping the public informed.