Singer Jojo Todynho stated this Tuesday (19) on her social networks that nausea and nausea became recurrent in her life after bariatric surgery, but that, even so, she does not regret the procedure, carried out in early August.
"Guys, the life of a bariatric patient is not easy. Lots of fighting. A little business [me causa náuseas]. I've been like this lately, but it was the best choice I made in my life", said the funk singer on her Instagram.
Then, Jojo explained that she is having trouble eating scrambled eggs and joked about not being able to match Gracyanne Barbosa, a fitness influencer.
"Every time I have this feeling [enjoo] and I'm devastated, because you know my favorite food is rice, beans, eggs and fries. But I think it's the scrambled egg, it's something more specific. The egg can't leave my life. How am I going to become Gracyanne's stunt double?", he declared.
Understand what bariatric surgery is and how it is performed
Bariatric surgery became an internet topic again after Jojo Todynho reported that he had undergone the procedure. Fans questioned the ideal time to perform the surgery.
According to the doctor Fábio Miranda specialist in general surgery and digestive endoscopy, from Rio de Janeiro, the patient should only resort to surgery after a change of habits and less invasive attempts.
"Before opting for bariatric surgery, I recommend changing your habits that can help you get out of obesity or prevent it. Even in cases of patients who are going to undergo intervention, habits are also beneficial, as they help with the consistency of results, which is so important post-surgery. Once you change your mindset, 50% of the path is already paved", explains the expert to CNN .
The ideal would be to rule out all existing obesity treatment possibilities – such as exercise, medication, intragastric balloons and gastric endosuture.
"Considering that it is a serious, chronic and progressive disease, the best option is to treat it even before it progresses to the worst stage. When we notice weight gain, we should turn on the warning signs and focus on healthy habits", he advises.
Bariatric surgery is indicated for cases of severe obesity and the method consists of altering the original shape of the stomach, reducing the capacity to receive food and making it difficult to absorb a high number of calories, in addition to contributing to the production of the satiety hormone.
"A person without surgery is capable of consuming between 1 liter and 1.5 liters of food. Bariatric patients only have a capacity for 25ml to 200ml", she reveals.
It is important to highlight that, as it is a highly invasive procedure that will have a major impact on the person's life, it is important that the patient also receives pre- and post-surgical psychological support.
What are the techniques used?
Miranda also explains that, currently, there are two effective techniques: Sleeve and Bypass, the second being the most commonly used in Brazil.
"Both consist of removing part of the stomach. The big difference between them is that in Bypass the patient also has their intestine altered, to reconnect it to the part of the stomach that is still functional", explains the specialist.
For patients who do not want to undergo surgery, the specialist explains that medicine already has minimally invasive procedures with highly proven results, such as the swallowable intragastric balloon.
"The patient swallows a capsule, which is adjusted in their stomach to occupy, on average, 30% of the organ and thus promote greater satiety, facilitating the diet. This technology allows for a loss of approximately 33% of total body weight and lasts around four months in the body", he concludes.
(With information from Bárbara Carvalho)
Source: CNN Brasil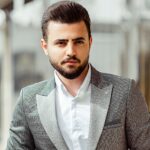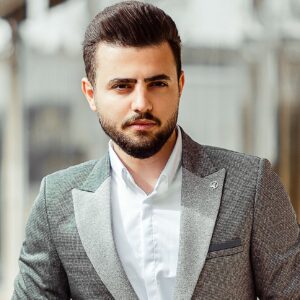 I'm Robert Neff, a professional writer and editor. I specialize in the entertainment section, providing up-to-date coverage on the latest developments in film, television and music. My work has been featured on World Stock Market and other prominent publications.