The geometry of Daniela Marra's life is imprinted on the slate of her Roman kitchen, where he writes in red marker the commitments, the parts to be prepared, the hours of the lessons at the university that he resumed after leaving it fifteen years ago, to pursue a career as an actress. She describes herself as "chaotic" but she appears to be a rather precise and orderly woman. She says she is "reserved" and in fact she is to the core, replying dryly in front of a very ordinary "Do you live alone?"
In a few minutes a dress fitting awaits you for the presentation of Night exteriorthe miniseries by Marco Bellocchio on the terrible days of the Moro kidnapping by the Red Brigades (already presented in Cannes, it will be broadcast in prime time on Raiuno on 14, 15 and 16 November). Where Marra, in a coincidence of striking similarities, plays Adriana Faranda, the brigatist dissociated from the armed struggle who tried to the last to avoid the execution of the president of the Christian Democrats, who was found dead in the trunk of a Renault 4 on 9 May 1978 Calabrese, thirty-eight next December 10, and already the protagonist of Antimafia squad, We kiss the hands And The Hour – Ink vs. Lead, was trained at the school of the Teatro Stabile in Turin. And being an actress, it seems, doesn't seem enough.
What master's degree are you getting?
«History of Religions, at the University of Roma Tre».
Do you attend?
«As much as possible, also because the variety of meetings that take place at the university is exciting. There are retirees in the third specialization who try their hand at pure pleasure, as well as splendid youngsters, scholars, engaged in social matters and in the defense of the environment, who have already had work and study experiences abroad ».
Which course are you passionate about?
«To the one on the relationship between Christianity and the LGBTQ + community. A historical and sociological course that deals with the theme of the demolition of walls, and the suffering that those who claim to be believers and homosexuals feel, and have experienced. And he deepens experiences of inclusion such as that of Don Ciotti, in Italy, or of how the issue was addressed by the currents of American Protestantism. We come into contact with very deep dramas, similar to the one told by Gianni Amelio in the film The lord of the antson the trial of Aldo Braibanti ».
Why are you studying?
«Because I have the vital need to make the brain work. Because my cultural background gives me more tools to do my job. And because, if I were just an actress, I would feel cut off ».
The Moro affair coincides with the approval in Italy of the abortion law. Are you worried about the climate you breathe today?
"Very very much. And I hope with all my heart that my concern turns out to be completely unwarranted. But I notice that in Italy, as well as in the rest of the world, on the theme of women's freedom of choice you do not pull a good air. Just like, in general, on the whole spectrum of civil rights ».
In which battles does he recognize himself?
"First of all, as I see it, studying history is already a form of activism. Then I am linked to daSUD, a suburban organization that educates against the anti-mafia and against all forms of corruption and abuse. And to Amleta, a feminist collective of actresses who deal with the rights of women who do the same job as me, to combat gender-based violence, stereotypes and disparities in the entertainment world. Other topics that fascinate me concern the gender gap in the so-called STEM (Science, Technology, Engineer, Mathematics), the subjects of the future to which too low a percentage of women, both at the study and career level, unfortunately have access. What interests me is to contribute to a world in which girls feel free and safe to approach everything and every adventure ».
The gynoecium, the female assembly, seem to be the area in which he is most at ease.
"I just think it's easier to understand each other when talking between women. But there are also emotionally evolved and attentive men, and if there is the possibility of a nourishing relationship, the exchange with the male is happy to look for ».
Adriana Faranda was the daughter of the rich southern bourgeoisie. She?
"Definitely no. Mine has rural origins and I grew up on the outskirts of Reggio Calabria, in a not completely urbanized area that was gradually incorporated by the rest of the city. With a brother. A teacher dad. And a mother who was only a mother ».
Was there political conscience at home?
"Not particularly. And I must say that I have missed this a lot ».
Around what facts, or heroes, has your awareness nourished?
"Certainly the facts linked to the G8 in Genoa: I was sixteen and I experienced those clashes as a traumatic and punitive event. And then Falcone and Borsellino, who are my heroes, and the heroes of all my South ».
Are his dramatic features a Southern blood trick or a work of the soul on his face?
"Genetics has a lot to do with it, I guess. And my being introverted. In a world out there which unfortunately is completely dominated by extroverts ».
Introverted to what extent?
"To the point where maybe not even my mother, or my best friends, would be able to tell her who I really am."
What's the first thing he does when he gets home?
"Wash my hands."
Is she judged cold by those who know her little?
"I'm afraid so. As much as really being it involves a whole series of repulsive behaviors that I don't recognize at all. Let's say that, among so many hyper-exposed people, I simply try to safeguard my privacy ».
When it is unpleasant, why does it happen?
"I am an independent woman, who from the point of view of emotional dependence does not give satisfactions: and this can be annoying".
Because?
"Because a certain complacency is always expected from women, in the face of compliment and flattery for example, or in the face of deep dynamics in the couple relationship, or in the economy of everyday life: do you think that almost forty percent of women in Italy , does not have its own bank account. Do you think about it? Figure that you shocked me when I read it a few days ago. Here you are. Independence, for me, is everything. And for those who do not respect it, the selection to enter my life is very strict ». \
Source: Vanity Fair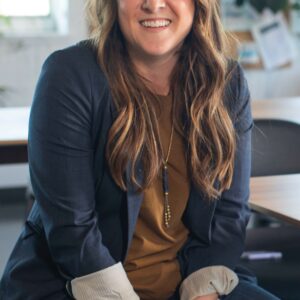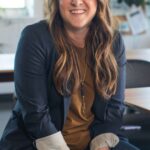 I am a writer at World Stock Market. I work on the Finance and Market section and write about stocks, ETFs, and market trends. I have been involved with writing for over 8 years and have experience in various industries such as finance, technology, and cryptocurrency.