Migration numbers have risen again in the post-pandemic world. After a slump in 2020, refugees and migrants once again risked a perilous journey in an attempt to reach Italy. Almost 19,000 people have been missing since 2014 in the Mediterranean and, in 2022, there were more than 690,000 migrants and refugees in Libya waiting to gain asylum.
When they fail to complete the crossing and are brought back to Tripoli, these groups are taken to detention centers and face situations of abuse, exploitation and sexual violence.
About 70% of those trying to cross illegally are men. But women who take the risk are even more vulnerable: at least half of them claimed to have experienced some form of sexual violence on that journey.
A reality that the international correspondent of CNN , Nima Elbagir, saw it up close. In 2017, she exclusively obtained a video that revealed an auction of human beings in Libya.
"We were covering the story of the onset of the migration crisis. We were in Sicily, in a reception center, when an extraordinary Ethiopian immigrant approached us and described a totally incomprehensible scene of people sitting on the floor of warehouses. And Libyan merchants, builders and farmers would go in there, choose between them, who would then be told that they had no choice but to be sold," she says.
For three years, she and her team investigated the case until they managed to access one of these auctions, with bids that could reach the equivalent of R$ 1,200 for each person sold.
After the hardening of policies and the anti-immigration sentiment, the problem became Libya, which was forced to deal with a humanitarian crisis, because of the volume of people arriving.
"Traffickers kept immigrants in warehouses and sold them, in case there was overcrowding, or the immigrants ran out of money", says the reporter.
"I've been on this journey for a year in four months. I missed a lot. Because I spent my last savings to leave the country", explains Victory, a young Nigerian that the reporter met in a detention center.
He left Nigeria to try to reach Europe, was trafficked, sold into slavery and was eventually rescued. There he was waiting to be sent home.
To show where this route begins, the team at CNN went to Nigeria, specifically to Edo state, known as a hub for human trafficking. The details about who the traffickers are and how they even use public transport on some stages of this journey are also evidence of how they rely on impunity.
"We have to see it as a transnational criminal network, which not only creates its own supply, but also feeds demand," says Nima Elbagir. "There is no easy solution to this. Maybe see people humanely, and give them the right to have ambitions."
Source: CNN Brasil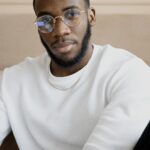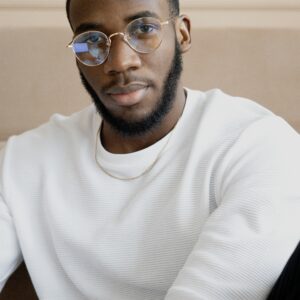 Bruce Belcher is a seasoned author with over 5 years of experience in world news. He writes for online news websites and provides in-depth analysis on the world stock market. Bruce is known for his insightful perspectives and commitment to keeping the public informed.