Israeli troops carried out a rare raid on Ramallah, the Palestinian Authority's seat of government in the occupied West Bank, sparking clashes that the Palestinian Health Ministry said left at least six people injured.
The Israel Defense Forces (IDF) said the operation was to demolish the home of Islam Faroukh, accused of two November 2022 bombings that killed two Israelis and wounded dozens more in Jerusalem.
Israeli security forces regularly raid Palestinian cities such as Jenin, Nablus and Jericho, but a raid on Ramallah on this scale is extremely unusual.
The official Palestinian news agency Wafa reported that more than 100 Israeli military vehicles were involved in the raid, calling it a night attack.
Among the wounded was an Al-Arabi TV photojournalist, Moumen Sumrin, who was hit in the head by a rubber bullet. Video of the scene showed that he was wearing a press vest at the time. The rubber bullet fractured his skull behind his ear and caused bleeding inside his skull, but it doesn't appear to have caused any damage to his brain, said Dr. said Fadel Al-Batran.
He is conscious and in stable condition, the doctor told reporters.
The IDF acknowledged reports that a Palestinian journalist was injured in the raid. They did not quote Sumrin in his statement.
"An initial investigation suggests that a Palestinian photojournalist who was in the area of ​​the violent and crowded riots was injured, presumably by a rubber bullet. The details of the incident are being reviewed. The IDF makes every effort to prevent any harm to non-combatants during operational activity and to allow freedom of movement and the press," the statement said.
The Faroukh family's apartment was blown up from the inside because it was on the first floor of a four-story building, Wafa said. Faroukh's parents and four sisters lived there, the official news agency added.
The IDF regularly demolished the homes of people accused of attacks against Israelis as punishment for the suspects and their families.
Palestinian Authority Prime Minister Mohammad Shtayyeh promised that the house would be rebuilt. "All the houses demolished by the occupation will be rebuilt," he said.
The IDF said Israel's Supreme Court had rejected a petition against the house's demolition.
Faroukh was arrested in December, the IDF said. The IDF said people threw rocks and Molotov cocktails at its forces during the attack and that troops responded with live fire and riot dispersal measures. No IDF troops were injured, the military said.
(Featuring Hadas Gold)
Source: CNN Brasil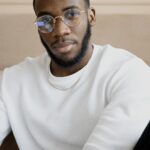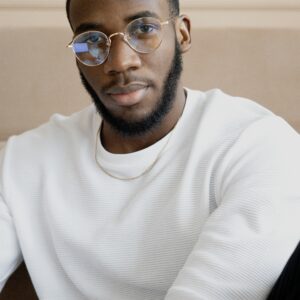 Bruce Belcher is a seasoned author with over 5 years of experience in world news. He writes for online news websites and provides in-depth analysis on the world stock market. Bruce is known for his insightful perspectives and commitment to keeping the public informed.