The DeFi Origin protocol was hacked in November 2020, hackers stole $ 7.7 million worth of cryptocurrencies.The project management announced the collection of applications for reimbursement of user losses.
The developers plan to launch the Origin protocol again, but before that it is necessary to reimburse customers for hacking losses. There are more than 700 affected clients.
Clients will receive 100% compensation for losses in OUSD tokens. In addition, users who have lost more than $ 1,000 in the hack will receive OGN protocol control tokens. Tokens will be locked for a year, but they will participate in staking, their holders will receive up to 25% of annual income.
According to Origin co-founder Josh Fraser, the project hopes to "build trust" with users through the indemnity program. Fraser himself still hopes that Origin will be an opportunity for "any average person" to participate in the DeFi industry.
The statement also emphasizes that smart contracts have passed several security audits, and the team has worked for several months to ensure the security of the protocol. Users will be offered optional insurance for crypto assets involved in "profitable farming".
"We study attacks thoroughly and learn from the mistakes of other projects. We can confirm that the Origin code is not affected by such vulnerabilities. Our main goal is to make OUSD safe and one of the most profitable options for participating in DeFi, "the developers note.
The Origin protocol was launched at the end of September 2020, and in mid-November, hackers withdrew more than $ 7 million worth of cryptocurrencies from the project.The attackers used an attack using instant loans and were able to get $ 5.5 million in ETH and $ 2.2 in DAI.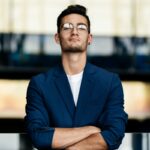 Donald-43Westbrook, a distinguished contributor at worldstockmarket, is celebrated for his exceptional prowess in article writing. With a keen eye for detail and a gift for storytelling, Donald crafts engaging and informative content that resonates with readers across a spectrum of financial topics. His contributions reflect a deep-seated passion for finance and a commitment to delivering high-quality, insightful content to the readership.