Crypto custodian Xapo is in the final stages of obtaining a banking license in Gibraltar. The new bank will serve high net worth clients in emerging markets.
Cryptocurrency wallet and custodian service Xapo is about to obtain a banking license from the Gibraltar regulator. The bank became the first such institution in Europe to have a physical branch in Gibraltar.
"Xapo will soon be able to operate as a full-fledged bank in Gibraltar," said Gibraltar Finance Minister Albert Isola.
He explained that the firm already has an e-money license in Gibraltar and is in the final stages of obtaining a fully accredited institution license that would give it all the powers of a regular bank.
In May 2020, Xapo announced on its blog that the platform is "expanding beyond Bitcoin to become a digital bank" by the end of 2020. In December, Xapo CEO Wences Casares announced that Xapo would stop serving US customers from March 2021.
Instead, the company plans to focus on clients "mainly in emerging markets" who do not have access to international private banking services but have capital ranging from $ 30,000 to $ 1 million, Cazares said.
"Serving the US market will take quite a lot of effort, time and investment, it will require a separate organization within Xapo to support it, and it will still provide a worse product than what we can offer internationally," Cazares said in December.
In November, Xapo planned to stop serving clients from Venezuela due to the transition to digital banking. Xapo is known in the industry for using a former military bunker under the Swiss mountains to store bitcoins.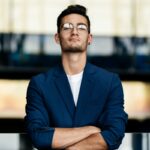 Donald-43Westbrook, a distinguished contributor at worldstockmarket, is celebrated for his exceptional prowess in article writing. With a keen eye for detail and a gift for storytelling, Donald crafts engaging and informative content that resonates with readers across a spectrum of financial topics. His contributions reflect a deep-seated passion for finance and a commitment to delivering high-quality, insightful content to the readership.