Digma officially introduced the world to new and fairly affordable wireless headphones called TWS-16, which, at a fairly low price, provide a potential buyer with a nice bonus – an LED display on the case. This is actually quite a rarity, which is represented on the market of TWS headphones in just a couple of models. Thanks to this display, the user can see and learn about the charge level of his device without special software on the smartphone, which is extremely convenient in everyday life. It is even strange that large manufacturers stubbornly bypass this advantage.
At the same time, the manufacturer decided to take the most practical path – the headphones are presented exclusively in black with a matte finish on both the case and the case. As a result, it will be much more problematic to scratch or stain the device, and the weight of the device, taking into account the case, is only 43 grams. The case itself provides the user with a 450 mAh battery, which takes only 2 hours to fully charge. And, last but not least, Digma has tried to implement decent sound quality in these affordable TWS headphones – the WTS-16 model comes with 10mm drivers that operate in a frequency range from 20Hz to 20kHz.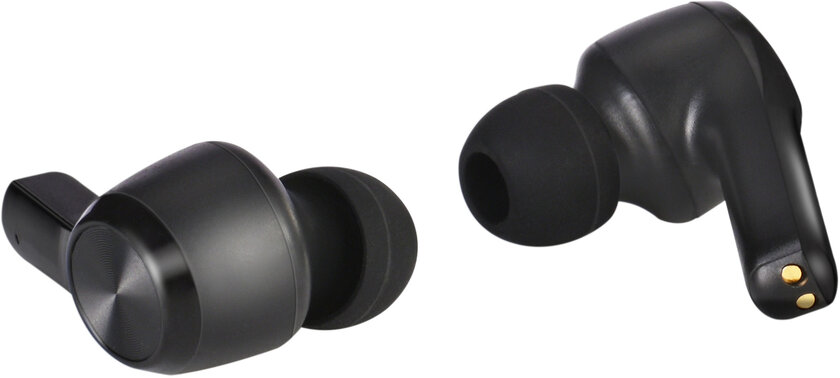 Also, the headphones are equipped with microphones for making voice calls – the sensitivity of the microphone is 40 dB, there is no external noise suppression system both for the calls themselves and, of course, when listening to music. However, it would be strange to expect active noise cancellation from an entry-level model. To connect to a smartphone or any other signal source, the headphones use the Bluetooth 5.0 wireless protocol with a maximum connection distance of 10 meters. And the battery life of the novelty, as it turned out, is quite adequate – up to 4 hours on a single charge (excluding the case). The manufacturer notes that the novelty has received an ergonomic shape of the case, thanks to which the device sits tightly in the ear and allows you to even play sports, and you can control tracks and receive or reject calls using touch controls.
Digma TWS-16 is already presented in Russia – the cost in stores is 1,240 rubles.
Source: Trash Box