What is more important for young people now? employees; According to a new survey that saw the light of day "ensuring mental health remains the highest priority for the new generation of workers" while at the same time as the importance of soft skills is increasing, while work experience is expected to play a more important role in the development of workers than university education.
Adecco Group's #CtheFuture 3.0 survey involved 1,685 people from over 50 countries. The participants, who had taken part in the group's initiative, CEO for One Month 2022, are mainly in the 18-30 age group (76%), while 23% are in work full employment.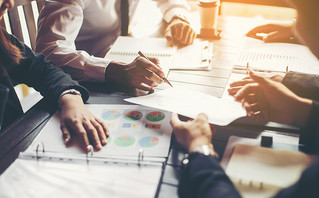 The pandemic did not limit access to the labor market
Regarding the ability of young workers to find their first job or change profession, the #CtheFuture 3.0 survey showed that the pandemic did not limit career opportunities. On the contrary, there was an increase in the percentage of those who stated that, during the pandemic, they had more opportunities to find a job compared to last year (50% in 2021 and almost 70% this year).
"Flexible work is here to stay"
Remote and hybrid working, which have been implemented on a large scale during the last three years of the pandemic, seem to be here to stay. This is demonstrated by the responses of future leaders when asked to state their preferred form of work.
At the top of the responses (85%) were flexible forms of work with adjusted hours, while only 30% said that traditional forms of work (eg 8 hours in the office) were preferable. These results, which remained stable compared to last year's survey, highlight young leaders' preference for flexible forms of work, which will allow them to have a work-life balance and enhance the mental health employees.
Constantinos Mylonas, Cluster Head of the Adecco group in Greece, Romania, the Czech Republic and Bulgaria, on the occasion of the results of the #CtheFuture3.0 survey, said: "At the Adecco group we constantly try to be one step ahead, anticipating the trends that will determine the future of work. Understanding the mindset of the new generation is the best way to make some very interesting predictions about the future. In this effort, we have turned our gaze to the ambitious young people who we see as the leaders of the future. One of the key and most encouraging findings is the high value our future leaders have placed on deeply human traits.
Emotional intelligence and an understanding of mental health issues were highlighted by our survey participants, who recognized and pointed to the importance of human connection for effective leadership."
Source: News Beast