- Article Top Advertisement -
Grieving the death of a friend and former teammate, Gianluca Vialli. The fear that arrives, like a treacherous cloud, to mess up thoughts and blacken them. The suspicion that behind that and other deaths there is the black shadow of doping. "Doping has always existed in football," said the former footballer Dino Baggio in an interview with TV7 Triveneta, «In my years there was doping. And these deaths are scary. We need to go back to what we took in those periods, we need to investigate a bit about the substances we took».
Baggio's is not an accusation, but a reflection. Which arises from the desire to understand, perhaps to prevent in a future key. Clear words, which go to crack the wall of a world – that of football – where, for a quiet life or for convenience, the doping issue it has (almost) always been shunned by the players of yesterday and today.
- Article Inline Advertisement 1-
Dino Baggio was a footballer, a famous footballer. He played in the 90s, up to overtaking in the 2000s, with the most prestigious Italian clubs of the time; Turin, Inter, Juventus, Parma and Lazio. He has won an Italian Cup and three times the UEFA Cup. He was a face known to the general public, not only for the surname, Baggio, the same as the most loved champion in those years (but Roby is not a relative, only a fellow countryman: both Venetians, Dino is from the province of Padua, the Divine Codino of the Vicenza one). He was an excellent midfielder, he played in the national team, 60 appearances and 7 goals in his curriculum, playing two World Cup USA 94 (second world champion) and France 98.
With Gianluca Vialli – the champion who recently died of pancreatic cancer – Baggio was a teammate for two years in Juventus (1992-1994) and Vialli was also there when he made his debut for the national team, in December 1992 against Cyprus. The memory of the x teammate is alive: «I have wonderful memories of Gianluca. I was in his team when I was 21 and he always had a good word for us. He's gone too soon from our lives.' But the feeling of affection for the ex partner doesn't silence the anxiety. "I'm scared too, it's happening to too many players. In my years there was doping, and before it was even worse. I don't know if the deaths are due to this. They've never gotten themselves weird stuff, because there's a percentage you have to keep. But over time you have to see if certain supplements are good for you or not, if you can throw the substances out or stay inside».
Not later than a month ago, the president of Lazio Claudio Lotito also raised suspicions about certain practices in use in the world of football. He did it in an inopportune place, the funeral home of Sinisa Mihajlovic, who died on December 16 of acute myeloid leukemia. «We need to look into some diseases», said Lotito, «which could be linked to the type of stress, to the treatments that were done at the time and to the treatments that were done on the sports fields».
Since he stopped Dino Baggio has retired to the Veneto countryside where he grew up. A sober lifestyle, a everyday life normal to that of many people, with his wife, two children, a passion for the theater (he also acted, out of friendship, in an amateur theater company). Today, at 51, twenty years after his farewell to football, he says he is worried for himself and for those like him who have kicked a ball for years.
More stories from Vanity Fair that may interest you:
-Goodbye to Gianluca Vialli, the touching social messages of famous people
-Gianluca Vialli has died: that hug forever
-Fedez remembers Gianluca Vialli moved: «We knew the same pain, it helped me a lot»
Source: Vanity Fair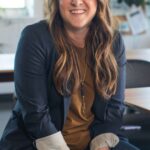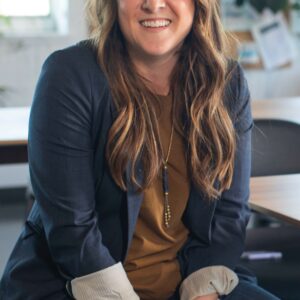 I'm Susan Karen, a professional writer and editor at World Stock Market. I specialize in Entertainment news, writing stories that keep readers informed on all the latest developments in the industry. With over five years of experience in creating engaging content and copywriting for various media outlets, I have grown to become an invaluable asset to any team.
- Article Bottom Advertisement -