Specialized in parrilla, the porteño don julio was elected the best meat restaurant in the world in 2023.
The distinction was announced this Friday (24) by the international ranking World's 101 Best Steak Restaurants which annually chooses the 101 best meat houses around the planet.
Don Julio had been in second place in the ranking in the last two years, but managed to lead the list this year.
Located in the neighborhood of Palermo Viejo the restaurant is managed by the businessman and sommelier Pablo Rivero who inherited the house from his parents and grandparents and transformed the neighborhood steakhouse into one of the best restaurants in Argentina and Latin America.
"Parrilla Don Julio is an exceptional and innovative gastronomic experience in the Argentine capital", says the awards page, which also highlights the variety of organic accompaniments, such as grilled seasonal vegetables, tasty "heirloom" tomatoes and salads.
"Overall, Parrilla Don Julio is a must-visit destination for all meat lovers and gourmets visiting Buenos Aires, and the place to experience traditional Argentine parrilla culture," concludes the World's 101 Best Steak Restaurants.
The House
The kitchen is in charge of Guido Tassi , specialist in charcuterie. The house works with pasture cattle from Aberdeen Angus and Hereford, raised in the interior of Buenos Aires in the midst of an ethical and respectful process that involves from the creation phase to slaughter, as well as handling and cooking.
In addition to meat, seasonality and sustainability, wine is also part of the pillars of the house: the cellar has more than 14,000 Argentine labels selected by Pablo.
The restaurant was opened 23 years ago and, since then, has won important titles for the neighboring country of Brazil and for Latin America. Currently, Don Julio ranks second among the 50 best restaurants in Latin America and 14th among the 50 best restaurants in the world, both lists compiled by 50 Best Restaurants.
Among Don Julio's popular customers is the player Messi, ace of the Argentina national team. On Monday (20), the athlete caused a real uproar outside the restaurant and in the streets of the neighborhood after being spotted having dinner with his family.
Brazil among the top 50
Brazil also entered the list and managed to be among the top 50 positions. The World's 101 Best Steak Restaurants named The Figueira Rubaiyat in 50th place.
The house is located on Rua Haddock Lobo, in Jardins, São Paulo, and follows a "from farm to plate" philosophy.
"The restaurant's menu is centered on Brazilian cuisine, with emphasis on noble cuts from the acclaimed Fazenda Rubaiyat", says the ranking.


Source: CNN Brasil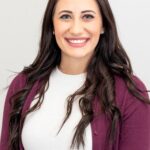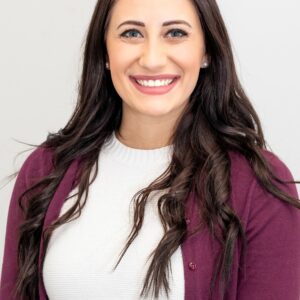 Johanna Foster is an expert opinion writer with over 7 years of experience. She has a reputation for delivering insightful and thought-provoking articles on a variety of subjects. Her work can be found on some of the top online news websites, and she is currently lending her voice to the world stock market.