Trader Thomas Lee works on the floor of the New York Stock Exchange, Monday, Aug. 5, 2019.
Richard Drew | AP
This is a live blog. Please check back for updates.
10:35 am: Walmart jumps 5%, gets an upgrade from Credit Suisse
While the broader market moves lower, shares of Walmart are up more than 5% as Credit Suisse upgraded the stock to an outperform rating on Wednesday. "We see this unfortunate period accelerating structural changes in consumer shopping, possibly by 5+ years, as they are introduced to new retailers and new shopping methods," the firm said. Credit Suisse raised its full-year 2021 earnings estimates, saying the multi-channel retailer will benefit from a jump in online grocery and delivery, among other things. – Stevens
10:24 am: Market comes back a tad, Dow now down 950 points
Stocks rebounded slightly from their steep opening losses. The Dow traded about 950 points lower after plunging 1,365 points at its low. The S&P 500 dropped 4% after tanking 5.6% at the open. Wall Street's fear gauge the Cboe Volatility Index, known as the VIX, fell 6% to about 71, after hitting a record close of 82.69 on Monday. — L
9:48 am: Bernanke, Yellen push Fed to buy corporate bonds
Former Federal Reserve chairs Ben Bernanke and Janet Yellen are urging the central bank to buy corporate bonds. Though the authority to do goes beyond the central bank's authority, it can get the permission from Congress. Bernanke and Yellen said doing so would "help restart" the investment-grade part of the market that "is under significant duress." – Cox
9:46 am: Investor Ackman says Trump should shut down US, says markets would 'soar'
Investor Bill Ackman advised President Donald Trump on Wednesday to shut down the U.S. for one month in an effort to contain the novel coronavirus and said financial markets would rally in response to such decisive action. Ackman, who founded Pershing Square Capital Management, called on the president to both close the nation's borders as well as offer Americans a one-month rent, interest and tax holiday. "The moment you send everyone home for Spring Break and close the borders, the infection rate will plummet, the stock market will soar, and the clouds will lift," the hedge fund manager wrote. — Franck
9:40 am: Deutsche sees US GDP cratering 13%
The U.S. economy will contract by 13% in the second quarter because of the coronavirus pandemic, Deutsche Bank said in a new forecast. A drop that sharp would be "significantly beyond the range of modern historical experience," the firm said, and would be the biggest "going back to at least World War II." — Sheetz
9:39 am: Circuit breakers could be triggered again
Wild swings continued to roil Wall Street on Wednesday, with the S&P 500 dropping more than 5% at the open. The market is at risk to trip the so-called circuit breakers for the second time this week. According to the New York Stock Exchange, a market trading halt may occur at "three circuit breaker thresholds" on the S&P 500 due to large declines and volatility. The exchange classifies this at three levels based on the preceding session's close in the S&P 500.
The rules, which apply to regular trading hours only, are as follows:
·      Level 1: If the S&P 500 drops 7%, trading will pause for 15 minutes.
·      Level 2: If the S&P 500 declines 13%, trading will again pause for 15 minutes if the drop occurs on or before 3:25 p.m. ET.
·      Level 3: If the S&P 500 falls 20%, trading would halt for the remainder of the day. A Level 3 breach can be triggered at any time. — Li
9:31 am: Dow tanks 1,300 points at the open
The Dow Jones Industrial Average plunged 1,300 points at the open, while the S&P 500 dropped more than 5%, at risk of triggering a market-wide circuit breaker for the second time in just three days. If the S&P 500 drops 7%, trading will pause for 15 minutes. — Li
9:13 am: Boeing stock on pace for worst month ever
Shares of Boeing tanked another 20% in premarket trading on Wednesday, bringing its losses this month to a whopping 64%. The plunge put the aircraft manufacturer on track for its worst month in history. On top of the consequences of two fatal crashes of its 737 Max aircraft, Boeing took a big hit from the coronavirus outbreak that disrupts the global supply chains and the travel industry. The second worst month for the company was in September 2001, when the stock lost nearly 35%. – Li, Francolla
8:51 am: Sterling tumbles to lowest level since 2016 against the dollar
Sterling slid below $1.19 on Wednesday to hit its lowest point since October 2016 as liquidity concerns sent the dollar surging and hammered currencies around the world. The pound fell 1.5% on the session to hit $1.1873, its lowest level since an overnight flash crash in October 2016 and below the levels seen in the aftermath of the Brexit referendum. —Smith
7:53 am: Oil prices continue to slide, hit lowest levels since 2003
The price of oil continues to fall as the coronavirus pandemic leads to major economies restricting movement within major cities and expectations of a recession grow. West Texas International futures have declined 5.8% to trade at $25.38 a barrel and hit its lowest level since 2003. Futures for International benchmark Brent crude slipped about 3.5% and are trading at under $28 per barrel. — Pound
7:51 am: Treasury yields charge higher after White House floats $1 trillion stimulus plan
Long-term U.S. debt yields continued to rise on Wednesday after Treasury Secretary Steven Mnuchin said the White House would like to see a $1 trillion stimulus package to help insulate the economy from a downturn. The prospect of such a massive stimulus plan and a deluge of additional U.S. debt put outsized pressure on Treasury prices and sent the 10-year yield up more than 30 basis points on Tuesday. The 10-year rate, often used by banks as a benchmark for loans, has ripped from around 0.65% on Monday to 1.11% at the latest reading. — Franck
7:38 am: Regeneron rises on hopes of coronavirus drug
Shares of biotechnology company Regeneron rose nearly 2% in premarket trading on Wednesday, the day after the company said it aims to have doses of a potential drug for COVID-19 ready to start human clinical trials by early summer. The antibody is believed to be a treatment for the virus, as well as a preventative drug. Shares of Regeneron rose more than 11% on Tuesday. – Fitzgerald
7:35 am: Coronavirus cases jump, worrying Wall Street
A spike in coronavirus cases continues to worry investors, who are hoping for government stimulus to offset the economic impacts of the virus. Worldwide coronavirus cases top 200,000 for the first time, according to data compiled by John Hopkins University. Italy has more than 2,500 virus related deaths as of Tuesday evening, the country's health ministry said. Iran's death toll from the coronavirus climbed to 1,135 with 147 new deaths in the past 24 hours, a health ministry official told state TV on Wednesday. The total number of infected people across the country has reached 17,361. Plus, European leaders agreed Tuesday to close the European Union's external borders for 30 days in a new effort to slow the spread of the coronavirus pandemic. Singapore, Hong Kong and Taiwan also reported a rise in cases. France, which has seen a sharp spike in cases in recent weeks, said it could start seeing a slowdown of coronavirus infections in about eight to 12 days following the government's decision to lock down the country, Health Minister Olivier Veran said Wednesday. —Fitzgerald
7:28 am: Gundlach says it's 'ludicrous' to think US won't enter a recession
DoubleLine Capital CEO Jeffrey Gundlach believes there's a 90% chance the United States will enter a recession this year. The "Bond King" said that last week his odds stood at 80%, but that as the coronavirus outbreak continues to halt travel and shutter businesses worldwide, he now places the odds at 90%. Still, Gundlach added that he was incrementally less negative on the market's outlook given the magnitude of the federal government's response. "I think you're supposed to be staying liquid, I think you're supposed to be waiting for opportunities," he said. "We all know that the stock market is down a lot. We know the junk bond market's down a lot. … Will the market snap back? Of course it will." —Stevens
7:25 am: Dow futures indicate 1,000-point drop
U.S. stock futures tumbled on Wednesday, reaching their so-called limit down level, indicating declines of about 5% for the major averages. Dow Jones Industrial Average futures were down 821 points, indicating a loss of 1,031 points at the open. S&P 500 and Nasdaq 100 futures were also at their downside limit. Investors turned their eyes to the ETFs that track the major averages for a better indication of what the open will look like. The SPDR S&P 500 ETF Trust (SPY) was down 6.4% in the premarket. The SPDR Dow Jones Industrial Average ETF Trust (DIA) traded 6.7% lower while the Invesco QQQ Trust dropped 6.3%. Those losses come after a sharp reversal in Treasury yields unnerved traders as they weighed a potential $1 trillion stimulus package.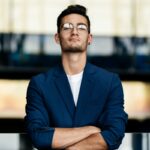 Donald-43Westbrook, a distinguished contributor at worldstockmarket, is celebrated for his exceptional prowess in article writing. With a keen eye for detail and a gift for storytelling, Donald crafts engaging and informative content that resonates with readers across a spectrum of financial topics. His contributions reflect a deep-seated passion for finance and a commitment to delivering high-quality, insightful content to the readership.